Lighthouse - November, 2013.
Chairman's Message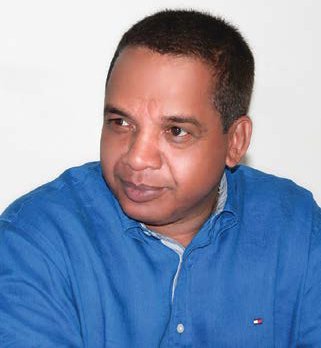 October invariably is a hectic time for our Sales teams, as preparations are in full swing for the approaching Sales Strategy Meet in November. As rightly said by Sir Winston Churchill "However beautiful the strategy, you should occasionally look at the results." The time of the year has arrived for all of us at CSS to sit together and review what we have achieved through our past strategy and formulate new strategic plans to move ahead.
The world of logistics is moving at such a fast pace that companies are compelled to form specialised task forces so as to combine effectively the knowledge and skill based work forces in order to cope with this environment.
Our Strategy Meet always proves to be a valuable opportunity to present what we have achieved and what we have in store as our future strategy. Whilst we appreciate demands to urgency of products and services offered we know it is the results that are paramount, so this is always the primary focus of our discussions.  For CSS especially, this November meeting is particularly significant because we are highlighting a historic year – 20 years of uninterrupted and passionate service in Logistics in 2014.  It is also a matter of pride for us all to note that CSS, in the Middle East and India, have shown a steady growth. During the past year we have shaken hands and gained valued clients, through new associations and agency agreements, around the globe.
CSS has shown, time and again, we have the innovative skills & flexible minds to provide what our customers demand. Accordingly I look forward to our Strategy Meet with welcoming enthusiasm.