Lighthouse - January, 2014.
Chairman's Message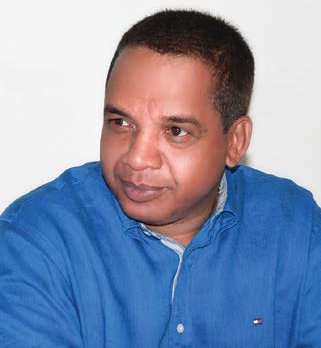 New Year is always an opportune time to assess what we have contributed and gained in the past year. Equally it provides a delightful occasion for me to wish you all a 'Happy New Year'. Throughout 2013 we have received tremendous support from the cargo fraternity. Accordingly it is with great enthusiasm and optimism that I look forward to 2014. Dubai being awarded 'Expo 2020' will obviously add more colour to our seasonal celebrations. Undoubtedly it will open up a wide range of opportunities in the field of infrastructure and economic development for the entire United Arab Emirates.
Our recently concluded 'Sales Strategy Meet' adopted the theme 'Limitless'. This title has proved to be literally true because 'Expo 2020' presents us with an ocean of favorable possibilities. Some will question, "Who will gain?" Well I am convinced it will be those who develop a well-defined and specific road map so as to be able to utilize and direct their best attributes. You may be sure that remarkable projects will be initiated in every business sector, but the benefit will go to those who have a resolute purpose and a determined spirit prepared to go that extra mile. We, as committed professionals, need to keep this vision forefront in our minds. However; we must acknowledge that 'Limitless' has a two way meaning. When we see opportunities as 'Limitless', our effort to achieve it also, needless to say, has to be 'Limitless'. Keeping in line with the 'Limitless' opportunities forecasted through Expo 2020, this edition of Lighthouse provides you with lot of informative inputs from experts from the Logistics & Shipping Company.
I hope you will enjoy reading your favourite Lighthouse and I wish you a wonderful year ahead.