Lighthouse - May, 2014.
Chairman's Message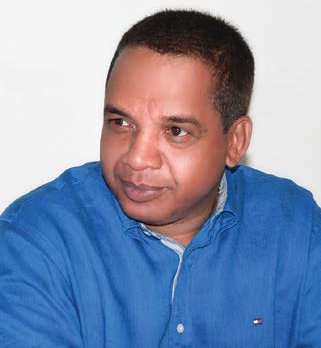 When reading a particular book leaves a lasting impression, it usually brings inspiration when least expected. One such book, takes its title from an acclaimed English cricketer, born in Bangalore in 1932. Colin Cowdrey's cover drive which was said to be like, "The Promise of an Endless Summer" evoked the book's title. Cricket conjures up images of green turf, lazy sunny afternoons and the sound of willow hitting on leather. For many, these are things that dreams are made of. But it is one thing dreaming and another being spurred to do something about a dream.
At the time our Dubai lives were enlivened by the release of the Mollywood movie "1983", which is based around cricket, my friends and I couldn't stop thinking about the possibility of playing a team from the movie world. Just imagine such a match, with the KPL Dubai team owners eleven, would be an awesome game of cricket for us all. The stuff dreams are made of! "The Promise of an Endless Summer" drove us into action. Imagine a movie team transforming itself into a real life cricket team. But on the 11th April this dream, which arose from discussing cricket back in March at my Dubai home, became a reality when the cricket match took place. This was an auspiciously memorable occasion which was achieved by acting on ones dreams.
Many dream and, in the light of dawn, forget them and do nothing. Success, is brought about by believing in ourselves and being motivated to make our uplifting dreams a reality. It is such motivation which drives CSS onwards to even greater team awards. Being proactive, in response to our dreams, and having the determination to act is something I have always been resolute in achieving. The recent accolades CSS received from Emirates & Safmarine are obvious examples of such driving spirit showed by all of us. It is time to encourage everyone to join me so we can dream big, act bigger and reap the rewards and acclaim.