Lighthouse - January, 2015.
Chairman's Message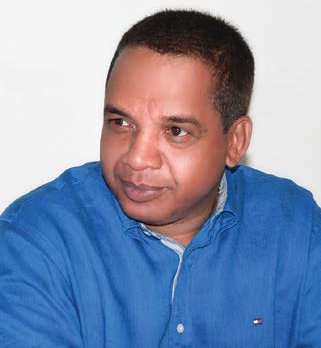 The start of a New Year always provides an opportune time to look back on the events of the previous twelve months and look forward with anticipation to the Year ahead. I appreciate the support and encouragement we have received from our partners, customers and colleagues. I am confident that our relations have today emboldened as friendships and this has in turn invigorated us to make greater strides. Recognising this friendship, it gives me great pleasure in wishing everyone a great year ahead.
2015 is going to be a significant milestone for CSS as we will be celebrating our 20 years of trust and dedicated service in the field of shipping and logistics. Words alone will not be enough for me to express my pleasure and exhilaration. Equally words alone will not be enough for me to express my gratitude to our staff. At CSS, we have always believed that the most important asset is the human asset. The first and foremost ingredient of a successful business is trust from your employees towards the company and similarly our trust in them because without this no organization will ever become triumphant. Within CSS we have been blessed with a true meaningful corporate family spirit.Without any hesitation I wholeheartedly applaud this.
At this significant time, where we enter a new era and a new year, I wish to remind you that every notable achievement in history is a result of careful planning, sometimes by thinking 'out of the box', and then applying ourselves with commitment and dedication. With these thoughts uppermost in my mind and as we enter our 20th year, I wish everyone good health and good fortune in New Year 2015. Together the future is ours to grasp.