Lighthouse - September, 2015.
Chairman's Message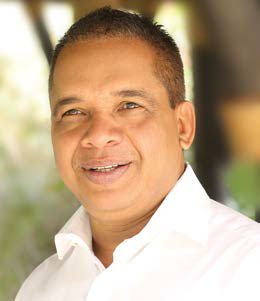 In CSS we have always been gifted with a pool of brilliant people who demonstrate an ability to lead from the front. This has brought us well deserved rewards in return for our endeavours. Console Shipping Services India exemplifies this because their accomplishments deserve high acclaim. Accordingly it gives me great pleasure to congratulate the entire CSS India team. It is their drive and commitment that has led to remarkable success. It gives me personally a sense of pride to acknowledge the development of CSS India especially as it now has a presence in nine major cities.  As they have completed eight glorious years, in the field of 'Shipping and Logistics', from Mumbai, Delhi & Chennai regions, we must not lose focus on the fact that it was their forward planning and strategising that enabled them to identify and prioritise opportunities.
At this landmark time my advice, to the entire CSS India team, would be for them to analyse and quantify all the feedbacks they have received. Understanding these and subsequently developing meaningful responsive strategies will take us to the next level of success. There is no doubt that Console Shipping Services India is sailing forward and promises to deliver remarkable growth because of our dedicated, progressive and dynamic team.
Just like our colleagues in India, we need to be not only actively aware but also responsive to feedbacks as precursors for recognising new opportunities. It is this rationale that has resulted in CSS Group starting operations from Saif Zone, Sharjah. By following these examples, I have no doubt that we will all be spurred on to greater achievements.