Lighthouse - May, 2014.
CSS Homeward Bound at ARA
CSS HOMEWARD BOUND ATTENDS ASIAN RELOCATION ASSOCIATION CONFERENCE HELD IN BANGKOK, THAILAND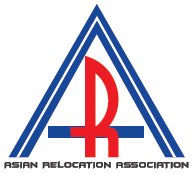 The Asian Relocation Association (ARA) was formed in early 2009, and consists of a close knit like-minded relocating companies within the Asian region. The conference acts as an excellent platform for relocation specialists within the region to network, and discusses recent trends and opportunities within the industry.
"The members of the ARA are very committed when it comes to performing their committee roles, CSS Homeward Bound was able to use this opportunity to build new and strengthen relations between the different partners," added Suku Sudhakaran, General Manager, CSS Homeward Bound who attended the conference.
The ARA Conference was held from March 7th to 9th, 2014 at the Hilton Millennium Grand Hotel, Bangkok, Thailand and included informative sessions whereby senior members of the association shared their experience and insight into the relocation industry, given their vast experience within the region. CSS Homeward Bound would like to congratulate Boonma on their 50th Anniversary and thank them for making CSS a part of the anniversary celebrations, in addition to V-Pack who hosted a dinner at the conference as well. CSS Homeward Bound would like to extend their gratitude and congratulations to the President Sudeep Shah and his committee for such a well organized event.