Lighthouse - November, 2013.
CSS Opens Delivery Order Counter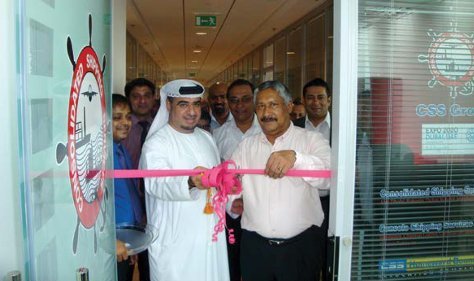 As part of it constant commitment to provide the best possible service to its customers and clients alike, CSS Group recently announced the opening of its Delivery Order Counter at its new location at the Dubai Customs Building, adjacent to Port Rashid. The opening of the new delivery order counter was inaugurated jointly by Anil Kumar, Director – Finance, and Ahmed Al Rais, Senior VP, Air Freight, CSS Group.
The decision to relocate the CSS Group's delivery order counter was done in order to provide better service to the growing clientele by being more centrally located within the shipping fraternity. The new office will allow customers to collect their delivery orders, and move directly into customs processing within the same building.