Lighthouse - January, 2015.
Delhi Needs A Major Facelift to Handle More Cargo
FREIGHT FORWARDING FRATERNITY EXPECTS THE GOVERNMENT TO RIGHTLY INTERVENE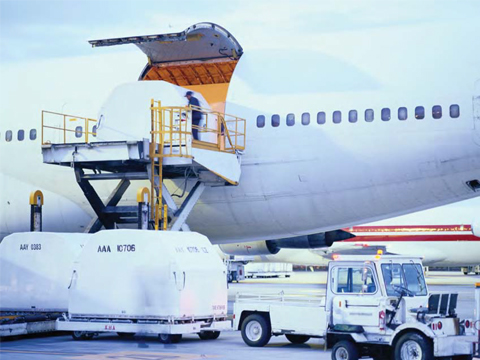 Delhi, India's political Capital is also one of the largest business hubs of India after Mumbai, Business Capital of India. Delhi handles almost 27-32% of EXIM trade but as this is dry port the operational constrain is one of the biggest setbacks for Delhi EXIM trade. In recent days EXIM trade is facing tremendous problems due to majorly two reasons. One of them is rail connectivity with ocean ports. The seaports in India which caters most of the cargo for Delhi EXIM is either Pipava, Mundra or Mumbai ( NSICT/JNPT & GTIL), but the movement of containerized cargo to & from these ports are severely damaged due to mainly two reasons. One being 15-17% increase of import volume to India and drop in export cargo and the second being the lack of proper infrastructure and trains of CONCOR ( Container Corporation of India) and CWC ( Central Warehousing Corporation).
Now the situation has become so worse that any containerized cargo has a minimum stoppage time of 25-30 days in all of the above sea ports. Also due to new regulation imposed by Delhi Police effective 1st August no road movement of container cargo can be done within Delhi adds up the problem. Apart from the movement circulation another biggest setback is the lack of infrastructure for handling containers at ICD TKD & ICD PPG ( Two major ports of Delhi NCR region).
There is no major infrastructure development from last almost 10 years in these two major ports of Delhi Region. The present infrastructure of these two ports can only handle 2000 & 1000 teus respectively but now due to expansion in Delhi EXIM trade these two ports are forced to handle more than five times of their stipulated capacity. As a result of the same the stuffing and de-stuffing of containerized cargo takes unlimited days to complete which further worsen the situation day by day. Now the situation goes to the extreme standstill level that warehouses and yards are overloaded & no space for cargo handling.
All are forced to commence work in abnormal ways just to keep the movement flowing.
In these adverse conditions the only hope for the Freight forwarding fraternity is that concerned authorities should intervene to solve the problems and create hassle free channels to make containerized cargo move more smoothly.