Lighthouse - November, 2013.
Operinter Visits CSS India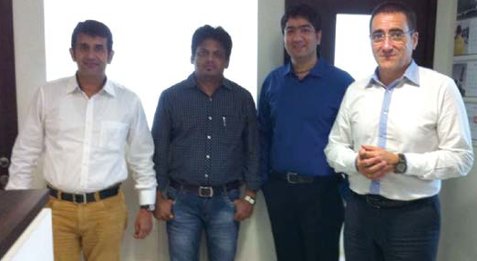 Carlos Pulido, Director Operinter Group visited CSS Offices in Mumbai & Delhi.
The Operinter Group is one of the largest Spanish logistical companies, with twenty offices in Spain, 6 offices in China as well as branches in Argentina, Cuba and France. CSS Mumbai enjoys a long time healthy business relationship with this Spanish giant and offers total logistics solution including door deliveries in Spain. Jairam K R, Director CSS India with his team welcomed Carlos Pulido on his visit to India. Both companies discussed various opportunities for enhancing the existing business trade lanes and conducted joint sales meets for strengthening business ties amongst their clientele. CSS with its unmatched presence in India is expected to do even better in the coming years, as they enjoy trusted partnership with major companies worldwide. Jairam K R had visited Operinter last year during his European business tour.