Lighthouse - September, 2016.
The Beginning Of A New Era
CSS Group officially announces its Qatar operations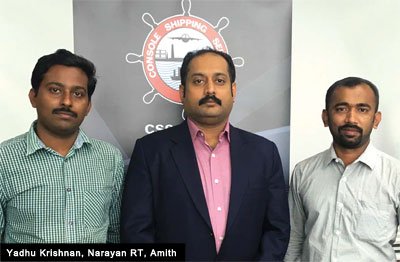 In a landmark move CSS Group opens its office in Doha and announces its Qatar services. Console Shipping Services W.L.L, as the brand being known in Qatar, offers end to end shipping and logistics solutions with its own infrastructure and a pool of trained manpower.  Being a part of the renowned CSS Group, gives CSS Qatar an edge to all its operations and leverage amongst the leaders, with a wide network of partners globally. CSS Qatar ensures that world class services will be offered on all segments of its operations.
Qatar has proved to be one of the strongest Middle East economies and business power centers in the recent past. The country is rich in gas and oil reserves, ranking it third on the list of the world's biggest gas reserves. Qatar has quickly become a huge economic hub as a result of the Emir's directives of fully utilizing the gas and oil resources of the country for the welfare of its citizens, by means of integrated processes of oil and gas exploration and industrialization.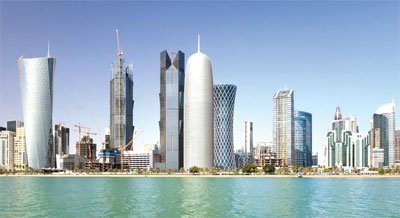 Transport upgrades are leading construction industry growth in Qatar, following rapid expansion and billions of dollars' worth of new contracts awarded in recent years. The 2022 FIFA World Cup has created an impetus to finish a number of critical transport projects on time, including thousands of kilometers of road and expressway upgrades and construction, the new Hamad Port and a major three-part rail programme. Expansion of the recently opened Hamad International Airport (HIA) also advanced in 2015 when authorities released detailed designs for the next phase of construction, which will nearly double existing capacity – a welcome upgrade, given that the airport is already operating above capacity. Under the broader Qatar National Vision 2030 (QNV 2030) development plan, these projects will pave the way for future growth across all sectors of the economy, reducing bottlenecks and traffic congestion, improving trade and investment opportunities, and supporting ongoing efforts to diversify the economy.