Lighthouse - April, 2010.
PETERS & MAY ENHANCES NETWORK WITH STRATEGIC PARTNER IN THE MIDDLE EAST
Peters & May, a world leader in the provision of marine logistics, has appointed Consolidated Shipping Services L.L.C as its agent for the Middle East. Strategically headquartered in Dubai, Consolidated Shipping Services L.L.C, has fully operational bases in Jebel Ali Freezone and the key DAFZA (Dubai Airport Free Zone) as well as benefits from a further five offices in Dubai alone to allow the smoothest and specialist on-the-ground support. The company provides freight forwarding and logistics via air, land and sea, which is handled by over 1,000 employees working across its network of offices around the world, including locations in key areas within the UAE and throughout the Gulf.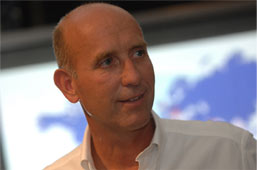 Gerald Price, Managing Director of Peters & May comments, "It has always been our goal to select partners that are well-placed and capable of meeting the requirements of our worldwide customers. We recognise the proven ability of Consolidated Shipping Services L.L.C to deliver service to the highest calibre because of its set-up of offices in key locations, strong contacts and access to local officials and customs clearance for quick and efficient support.

"Due to the increased volume of business being carried out by our local Dubai office, we have found it necessary to appoint an agent with an existing network of offices in the region, which will support the growth that we are anticipating in the Middle East. Following this appointment, we will be integrating the work of our existing local Dubai office into the operations at Consolidated Shipping Services L.L.C, which will enable us to further extend our reach of skills and expertise beyond Dubai and into the far reaching corners of the Middle East. We have great faith in the future development of the leisure marine industry in the Middle East and are putting these plans in place to maximise opportunities throughout the region."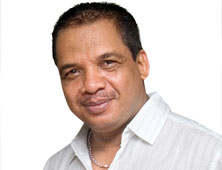 T. S. Kaladharan, CSS Group Chairman says, "We are extremely delighted to work hand in hand with Peters & May and together we will be able to utilise the extensive experience of Consolidated Shipping Services L.L.C in managing turn-key projects and handling specialist cargo movements in the Middle East. With the growth of marine activity and developments in the UAE we too recognise the need to partner with a firm that has received global recognition in yacht transportation. We share the same level of professionalism that has made us recognised leaders in our specialist fields and are confident that this co-operation will be mutually beneficial for both CSS and Peters & May."

Peters & May has over 30 years experience in the provision of marine logistics and offers global boat transportation and freight forwarding via air, road, rail and sea from a global network of offices and exclusive agencies. The company ships 8000 vessels through more than 150 ports in over 60 countries and is the preferred shipper for many of the world's leading boat builders, including Correct Craft Inc, Gulf Craft, Princess Yachts, Sunseeker and Viking Yacht Company.

Customers interested in receiving information on Peters & May's services in the UAE and throughout the Middle East should contact Julian Sutch via emailing dubai@petersandmay.com, or alternatively by phoning 00971 4299 5353.