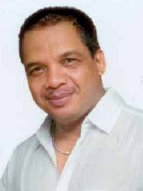 The traditionally acknowledged generation gap between youth and their elders seems to have taken on a new meaning. Twitter, YouTube, Facebook and texting have become the instant means of communication for the young whereas newspapers, radio, TV and the telephone remain firm favorites with others. Youngsters today have little knowledge of how things existed before blackberrys, iPhones and laptops. Techno-leapfrogging, and the fact that the new generation does not appreciate first hand what has gone before, means that our world is moving faster than any of us ever imagined.
Markets have changed dramatically over the past ten years, not only for shipping, but also for almost every other industry. Re-branding, product re-launching and new marketplace techniques have all been tried in order to appeal to the "instant-demand now" generation. However anyone who wishes to succeed and have impact, in this environment, requires maximum flair, unconventional creativity, extra energy and enthusiasm. This is easier said than done. Young people have potentially all these attributes. But it is teamwork, building on the experiences of others, that allows such innovation and creativity to be focused and developed in a meaningful and profitable way.
The success story of CSS Mumbai completing 4 years of operations in the tough Indian market conditions is an example of the relentless efforts from a young team. I express my hearty wishes to them. I hope that more young people will feel encouraged to bring forward new challenging ideas, suggestions and strategies. A welcomed enthusiastic response to such initiatives will take our company's marketing and servicing skills to higher levels.  I am confident that, within CSS, we have the generational experience to encourage youthful zest and exuberance which will prove to be for our mutual benefit.
Lighthouse Focus
It gives me immense pleasure to introduce Devas Holidays & Travel Services India Pvt. Ltd. to you as a promoter of value tourism in India. A member of Devas Group of companies, DHTSI has given prominence to professionalism and created a name of their own in the travel world. Today, this Focus news letter will give more insight on the DHTSI activities and the unique packages they offer. Enjoy reading Focus to know more about Devas Holidays & Travel Services.