Lighthouse - January, 2018.


Global Project Logistics Network announces the Heavy Lift Maritime and Transport Seminar.
After the huge success in the past they are now offering again their renowned "Heavy Lift Maritime and Transport Seminar" on May 29, 2018 at the Dorint Park Hotel in Bremen, just ahead of Breakbulk Europe in Bremen.
Below are a few highlights in short:
This technical seminar includes calculations, equipment and safety instructions. The main aim is to provide project forwarders that are already on the job with additional technical know-how on heavy lifting in the offshore sector.
The full day seminar is conducted by our Dutch expert who has more than 22 years of experience in handling project cargo. A certificate and a detailed manual will be also handed out to all participants.
Covered are the following topics: Heavy Lift Shipping, Lashing and Securing Sea Freight, Roll-on / Roll-off Operations, Offshore Lifting, Load out/ Load in, Lifting Equipment, etc.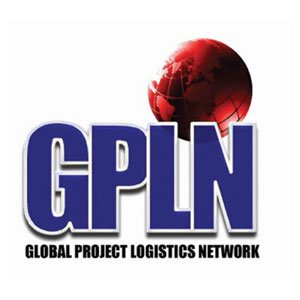 SPECIAL PRICE:
Euro 550
per person (subject to a
minimum of 20 attendees).
Don't miss this opportunity to learn more about Heavy Lift Shipping and expand your technical abilities for your project cargo business!
Please confirm now your participation by return email to undersigned as space is limited and given away on a first-come, first-served basis.
(As announced and informed by GPLN)


If you are being completely honest, how many of you will confess that you have frequently failed to keep a New Year's resolution? The fact is more than 80% of them are never kept. It's therefore no wonder that the value of making resolutions is easily brought into question. However as each New Year comes round it's an interesting and easy topic to keep our attention, asking friends what their New Year's resolutions will be. Whilst it's said that, 'Procrastination is the thief of time'; we still keep promising ourselves that we will do better next time. But by making New Year's resolutions, the greater majority of us are just setting ourselves up for disappointment. So why bother?
There is no doubt that resolutions only succeed when we are resolute. Research shows that we are simply not wired to be suddenly resolute. Becoming so is a brought about by a process, through which we need to go. It needs to take place for any resolution to have any real chance of succeeding. Basically there are four stages to reaching a point where it is reasonable to make a new resolution. So if you are mindful to bother about resolving to do something, here are some markers to help you. Importantly you need to determine what stage you are in.
Stage One is where you are thinking about making a change but, in your heart of hearts, you know you really don't want to do it. Perhaps, for example, you are being pressured into making a commitment by a well-meaning friend. This approach will not be enough to ensure you succeed.
Stage Two is where you are not only thinking about making a change but you are also considering the practicalities of doing it. You wonder how you will find time to go to the gym. How much is it going to cost? Will it make me too tired to do other things? How will I benefit? At this stage you are actively considering the situation. This is important because without having weighed-up the 'pros and cons' of a resolution you will be unprepared. As a consequence the first unexpected hurdle you face may well cause you to quit.
Stage Three is where you are out of denial about the benefits of any decision. You really do appreciate the benefits and you now recognise the need for change. At this stage, which is realistically a contemplation period, you have to be prepared for even your friends being for or against you. Some will egg you on and others will tell you that you are about to waste your time. You must be confident that your list of benefits outstrips any list of drawbacks. With this knowledge, a belief in yourself and your ability to succeed should assuage fear of failure.
Stage Four is the place you need to be at when New Year's Eve arrives. Many of us feel pressured to commit to changes when we are not really ready. Being at Stage Four, when your friends want to know what your resolution is going to be, will enable you to make a really meaningful and achievable resolution pledge. Stage Four is the visualisation period where you are able to see and appreciate where you will be when you have successfully carried out your resolution. Having your end goal in focus, on your horizon, will provide a worthwhile incentive.
Following these four stages will underscore why you should bother – you know you can and will succeed. Once you have started along your new resolution pathway it is also a good ideal to have a plan to assess progress. This should include knowing your specific goals and having a way to appraise results. A fundamental principal of psychology is, 'If you can measure it, you can change it'. By examining on a regular basis, where you are now, you can judge if you have hit a plateau, are slipping back or moving forward and adjust your efforts accordingly. It is also important to be patient because progress is seldom linear. Some see rapid gains only to slip back later whereas others improve gradually. Remember making sustainable changes really does take time. Even successful people have set-backs. Their difference, which sets them apart from those who fail, is they see everything as a step along the path to success.
So if you really do want to bother making a New Year's resolution, make sure you are at Stage Four and remember:- It's not whether you get knocked down; it's whether you are determined enough to get back up. So if you have a temporary slip-up with your resolution, get up and carry on to achieve your goal. Winners always do!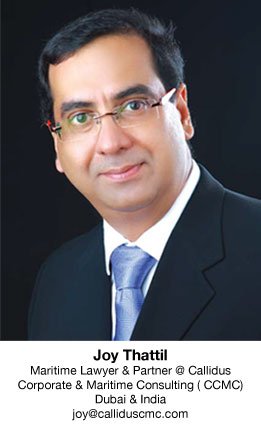 1st January 2018 will witness the implementation of Value Added Tax (VAT) law in UAE which was a topic of discussion within the companies and individuals since last one year. The implementation of VAT will provide a new source of income to the UAE Government which they will be contributing to improve the services to public. The VAT shall be made applicable on all the import and / or supply of goods and / or services at every stage of production, distribution, at a rate equal to or less than 5%.
As per the VAT law, published by the government, the VAT will not be charged on the following categories:
1. Exports of Goods and Services to outside GCC;
2. International Transportation, and related supplies;
3. Supplies of certain sea, air and land means of transportation (such as aircrafts and ships);
4. Newly constructed residential properties, that are supplied for the first time within 3 years of their construction;
IMPACT OF VAT ON DIFFERENT SECTORS:
1. EDUCATION:
No VAT shall be imposed on the Private and Public School education (excluding higher education) and related goods and services provided by such educational institutions, higher education provided by any institution owned by Government and / or 50% funded by government; after school activities supplied by the teachers and school trips where is the actual purpose is educational and within the curriculum. All the above mentioned categories are exempted from VAT.
However, the education provided by private higher educational institutions, School uniforms, related stationeries, electronic equipments like tablets, laptops etc; school trips of recreation and not within the curriculum shall impose VAT at the rate of 5%.
2. MEDICAL & HEALTHCARE
Though basic healthcare and related services including but not limited to Dental Services, Vaccinations etc will not attract VAT, the medical insurance products like Medicines, Medical equipments will not be exempted. Hence the VAT shall be payable on annual premiums.
3. TRANSPORTATION:
Although VAT will be added to the price of petrol, the supply of local passenger transport, such as taxis, buses and the metro will be zero-rated, and consumers will not be affected. International transport, whether by air, sea or road, will also be free of VAT, though with the cost of the supply of these services set to increase in many circumstances, this will no doubt be passed on to the consumer in the way of price increases.
4. TELECOMMUNICATION :
The VAT shall also be made applicable to the telecom service providers in UAE. Starting from January 2018, most of the telecom services shall be subject to 5% VAT in compliance with the Federal laws and regulations.
With the introduction of VAT from January 2018 and the imposition of Excise tax from October, 2017, the Country is considering to impose new taxes in the future in order to increase its revenue and thereby making them less dependent on the revenue from the production and export of Crude Oil, which played a huge role in increasing the Government revenue.