Lighthouse - July, 2019.
Mamta Rani
CSS Delhi
Before the battle of Stirling bridge (11th sept,1297), William Wallace, who was leading the Scots, gave a powerful speech to motivate his soldiers. A few words from his speech are as quoted below – "We all end up dead, it's just a question of how and why. Every man dies, not every man really lives. I am William Wallace! And I see a whole army of my countrymen, here in defiance of tyranny. You've come to fight as free men…….and free men you are. What will you do with that freedom? Will you fight?"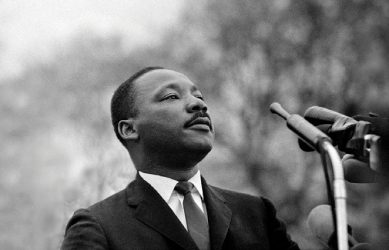 As a matter of fact, these words demand attention by each one of us, as we are also supposed to fight at every moment in life, with challenges, problem, people around us, and also with ourselves! The point of concern in this 24×7 battle is- whether we end up dead or alive? Every time when allow negativity, fear, hatred, jealousy, anger, greed etc. to take hold on us, we are rendered as dead! However, when we are brimming with positivity, enthusiasm, courage, confidence, etc. while combating such battles, we come out alive! Verily, in this choice lies our real freedom. Yes, we are the sole decision- makers for our lives, to choose life or death for our existence.
No one wants to be the person that dies without living. So, people must find something that gives their life meaning, whether it's being a great friend, sibling, parent, grandparent, teacher, neighbor, etc. Once people have found something to live for, they'll live better. If it's not relationships as a central purpose, maybe its occupation or something that is outside work that makes a difference to others. The meaning of life is something people have to decide for themselves.
That's one facet regarding life, which focuses on our existence. Howerver, there is another aspect as well, which is ingrained with our existence, and that is, growth. In this context, it is worth mentioning the words of Martin Luther, which he said aloud on April 9, 1967: "And there are three dimensions of any complete life……length, breadth, and height." Well, these dimensions primarily relate to our inner growth (as an individual); our outer growth (success in the outside world); and our contribution towards the society on the path of awakening as shown by the enlightened Masters of the time.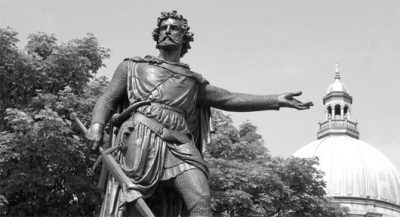 Just give a pause to the crazy race that you are engaged in every moment of your life. Check, which dimension is missing from life. On a sincere contemplation, you will find that the fundamental and underlying commonality in all the three dimensions is "Soul-awakening." Why? It is because when we are awake at the level of our soul, we are best able to understand and explore the real meaning of the three dimensions, i.e. developing as a 'truly civilized, moral, and wise 'being; aiming at success in a confident and prudent manner; and, cherishing the joy in the life of selfless service, rather than constricting it in the parenthesis of I, me and myself .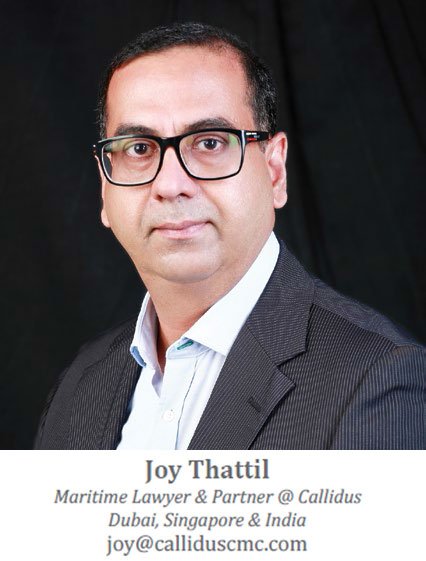 Rennell Island, one of the country's outlying islands in its southern Rennell and Bellona Province, is geographically remote with little infrastructure and few services. The Solomon Islands is part of the marine biodiversity-rich Coral Triangle and has one of the world's most important coral reef systems, home to 485 coral species and 1,019 fish species.
On February 5 2019, a Hong Kong-based bulk carrier, the MV Solomon Trader, ran aground off a remote island in the Solomon Islands. It spilled heavy fuel across coastal waters, beaches and a sensitive coral reef system not far from a UNESCO World Heritage Site., eventually spilling more than a hundred tonnes of heavy fuel oil into the ocean.
The country's president has described it as the worst man-made environmental disaster in recent times. Although the International salvage crews has now contained the oil spill, a massive clean up operation is still underway following which questions of liability and damages is also put forward. However, the scale of damage is still being reckoned. Scientists report that oil spills can kill fish and invertebrates directly, while toxic compounds can curtail coral growth and reproduction and diminish coral and fish biodiversity.
In the latest twist of events the Indonesian miner Bintan Mining Corporation, which chartered the stricken MV Solomon Trader, is suing the ship's owner King Trader Ltd. And says they were suing the shipping company as the charterer on behalf of the people of the island.
The Rennell islanders were having a hard time availing consumable water and has thence been relying on clean water shipments. The Solomon Islands Maritime Safety administration acting director Jonah Mitau said the government is looking at changes to the Shipping Act following the incident. He said currently the laws only cover safety but will be extended to cover insurance and commercial responsibility for damages.
Reports suggested the damage is estimated to be over $US50 million and the Solomon's caretaker Prime Minister Rick Hou has confirmed that a review of environmental and mining laws is needed to deal with such emergencies.
The World Heritage Centre is determined to support Solomon Islands and Australia in exploring all options to hold the responsible company, owners and insurers to account.
What is an Oil spill? It is basically when large quantity of liquid petroleum hydrocarbon is released into the water bodies. Oil wastes that enter the ocean comes from various sources. These spills mainly occur due to human activities in coastal areas, shores and oceans, more specifically, the activities involving tankers carrying crude oil, drilling rigs, wells and offshore platforms. These oil spills have adverse ill effects on the ocean and the life in the ocean, which can last for decades. The largest oil spill occurred in 1991, in Gulf of Mexico, in which around 240 million gallons of crude oil was spilled. The oil spilled in this accident went deep into the sea, burrowing up to 40cm in the sand and mudflats, it remains there to this day. This is only one example of how oil spills can be such a menace. In the year 2018 alone, six incidents of oil spill occurred, three large oil spills and three medium oil spills. The oil spill at Solomon Islands leaked 600 tonnes of heavy fuel oil, which implies that it is a medium oil spill. Even though it is a medium spill, it cannot be taken lightly, because it has occurred in one of the UNESCO World Heritage sites, which also happens to be the world's largest raised coral atoll. The spill is likely to cause long term significant damage to the coral reefs and the local ecosystem. When the corals come in contact with the oil, it can sometimes kill it directly or effect its reproduction and growth. The International Maritime Organisation is a United Nations specialised agency which focuses on the safety and security of shipping and the prevention of marine and atmospheric pollution by ships. IMO plays an important role in promoting the Sustainable Development Goals of the UN. The IMO regulates principles that can be used in situations like these.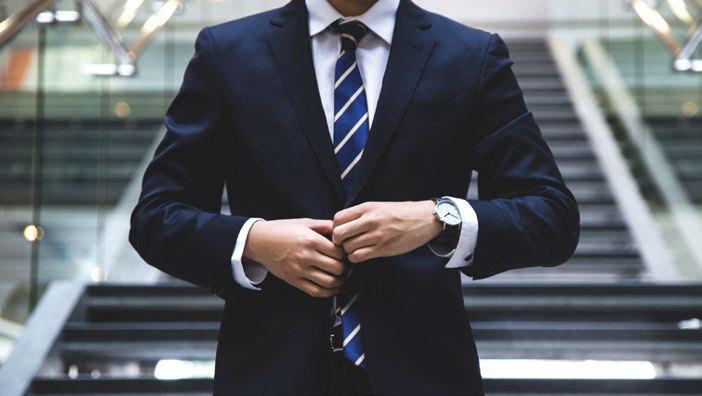 Recently we heard about someone, we'll call Alex for the purposes of this article, who was told by a successful chief executive, that they had been held back in the promotion stakes because they were seen as being 'too professional'. This tale prompted the Kaleidoscope team to consider what 'being professional' and 'too professional' was all about. Eventually we came to a conclusion, you might regard, as being one which is not generally considered.
We agreed that being professional at work is essential if you wish to be a success. Consequently, we first considered, from an employee's viewpoint, what 'being professional' might mean. Simply put the definition of 'professional' is actually a person who is engaged in a specific activity as a main paid occupation. However, being professional frequently means different things to each of us. For some it means having advanced qualifications, degrees or industry certification. For others it might mean doing a good job or being smartly dressed at work. Consequently, what is actually required to be professional can be difficult to pin down. On the flip side the requirements of a successful company, to portray themselves as being corporately professional, is well known. Such a company generates a perception of dependability, respectability, reliability, dedication and most importantly trust.
We soon realised that professionalism has two facets in the business world. There's one for the individual worker and another demanded by a company to achieve an overall corporate image. Both these distinct entities are clearly and closely inter-related. Without achieving a high standard in the former it becomes, more or less, impossible to attain the latter. Accordingly, we focused firstly on what a worker needs to do to be classed as professional.
'Professionalism' isn't about what you are wearing or the fact your hair is perfectly coiffed. Indeed, one leading UK executive, of a stock exchanged listed company, was known to chair meetings wearing a cowboy hat with boots to match! Using big or posh words, when you talk, also has nothing to do with being professional. Indeed, an individual focusing on these issues may mean that they come across as too professional. Interestingly we didn't believe this was the implication of the 'too professional' accusation levelled at Alex. Image, personality and a team spirit are important, particularly when working as a dedicated group. Nevertheless, an individual's professionalism will depend on how others assess them and not on their own judgement. Those believing they need to be somehow super professional could alienate them, as colleagues may feel that they cannot easily interact with them.
So, our bottom line is: –
Dress well so as to be comfortable.
Be yourself.
Make sure you enjoy your work.
Keep your qualifications to yourself because no one needs certificates waved in their faces.
But what drives an employee's environment? It's the need of a company to achieve a professional accolade in order to be successful. This is where, we believe Alex fell down. He failed to realise that, in focusing 100% on the needs of the company, he overlooked the different perceptions of professionalism amongst staff. Invariably a company sets out their objectives and targets on the basis that management are convinced they are credible and achievable. In doing so, they believe success will be assured as customers will appreciate dealing with a business that delivers.
But what happens when things don't progress as visualised? This is when the 'trouble-shooter' is often brought in to identify the problems. Over his career this is the position for which Alex was noted. He was so professional, to a point, that all that mattered was focusing on what the company needed to achieve success. There's nothing wrong in this you might say, but do you recall the saying,
'No matter how qualified, a poor workman always blames their tools'?
Without occasional self-checking we may all fall into such a trap. When things go wrong, we mitigate our insufficiency by passing the blame to someone or something else. Alex's role as a trouble shooter was to get to the heart of a problem, identify where such instances were happening and determine a solution. In this context Alex was 'too professional' because it meant challenging others on their professionalism. This required a tricky balancing skill to keep everyone happy.
Alex's situation underscored the meaning of professionalism and its interplay between employee and company. This led us to conclude, rather uniquely it seems, that being professional means owning what you have done, by accepting full responsibility for your actions.
True professionals will never pass the buck!
In a similar way The Kaleidoscope team stand by our conclusion. So please feel free to offer your opinions if you wish. They will be welcome.