Lighthouse - November, 2017.
AN ORGANIC GROWTH PLAN IN PLACE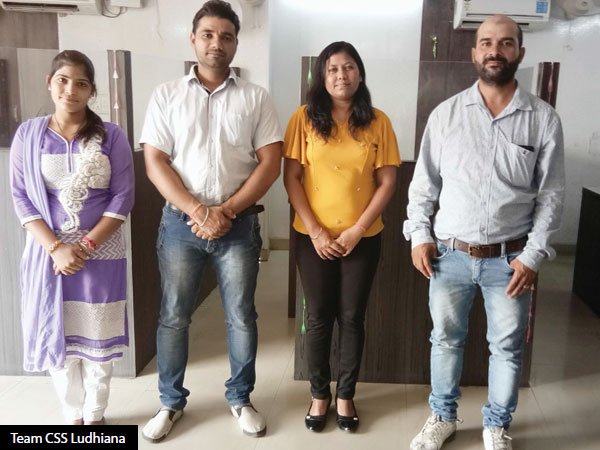 CSS Ludhiana completes its Third month of operations with opening great inroads in the market area where they operate.
CSS Ludhiana is located in such a manner that they can easily cover the industrial belt of Ludhiana, Jalandhar, Chandigarh, Zirakpur, Rajpura, Ambala, Mandi, Amritsar & Hosiharpur. These industrial belts are majorly known for Garments, Hosiery Items, Fabrics, Hand Tools, Bi cycle & parts, Tyres and last but not the least Pharmaceutical products.
"We have received a warm welcome from the entire shipping and logistics fraternity. The initial trends and really promising and the management support stands like the pillar for our future growth. We will soon be expanding our operational spectrum and adding more members to cover larger areas," mentioned Meena Sharma, Regional Manager while talking to Lighthouse.
Recently CSS Ludhiana's Custom Broking license has been registered with Ludhiana Custom, and with this now they are fully equipped to provide all logistics related services under one window.
Stiff market conditions and controls from the government machinery, are seen as some slight challenges for the overall growth graph. Apart from Garment industry CSS Ludhiana market is going steady after Demonetization & GST and with new stiff cut in "Duty Drawback" scheme from Government of India Ludhiana Garment industries are facing tough time like other parts of India. DRI has also put ban on 20 Garments exporter for bogus export fraud, but that is not a niche market for CSS Ludhiana.
"Most of the control measures pose a difficulty in the beginning. But in long run trust worthy business houses will reap benefits from such measures. That is what we have seen in the past in India. Hence CSS Ludhiana is very much confident" commented Rajesh Arora, Vice President North India.
The newly commenced Green field Ludhiana domestic airport is fully functional now and it is fully connected with all major airports in India.
It is too early to say about the challenges of business but for sure Ludhiana is an old and big market and most of the major players are operating from Ludhiana but Console shipping services India Pvt. Ltd Ludhiana are positive and sure that in very short span of time CSS Ludhiana will achieve the desired growth target.