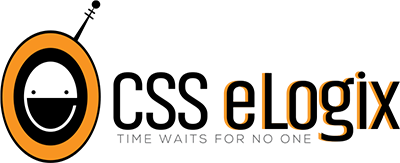 CSS is proud to introduce a new service vertical called CSS eLogix. Focused on e-commerce fulfillment services, CSS eLogix aims to provide seamless e-commerce logistics services to our clients. Our reliable, flexible, and scalable solutions with super-quick and accurate order fulfillment, CSS eLogix will be helmed by Britto Satheesh, who takes charge of the entire operations of the e-commerce fulfillment vertical.
An online shop can have all the bells and whistles with a fantastic user experience, a vibrant social media presence, and great Instagram ads, however, if the online venture does not have the right fulfillment strategy in place, it might be a failed venture in no time.
CSS eLogix offers a resilient and cost-effective supply chain for all types of e-commerce ventures, from online marketplaces and small-scale online retailers to medium and large enterprises across a broad spectrum of industry verticals. We have developed, implemented, and integrated the best technologies, systems, and processes to create world-class warehousing and fulfillment solutions.
CSS eLogix's focus is to enable e-commerce outfits and brands to focus their attention on their marketing and sales efforts, while we look after every aspect of storage, fulfillment, and delivery at the operational end.
Our Key Differentiators
Pick & Pack: We provide picking, packing and shipping of your orders with speed and accuracy.
Economical: Our fulfillment services will help you cut costs by minimizing shipping timelines and costs.
Advanced Software: Our software allows for real-time updates on your inventory across fulfillment centers and marketplace platforms.
Returns Management: We help you manage your returns for hassle-free operations.
Customer Support: On-demand customer support is provided by dedicated team managers.
Reliability: You can rest assured that your customer will receive the order within the stipulated time after clicking on the "Buy Now" button.
We had a Q & A session with Britto Satheesh to understand how CSS eLogix intends to roll out the e-commerce fulfilment services.
Why should an e-commerce venture choose CSS eLogix for their fulfilment?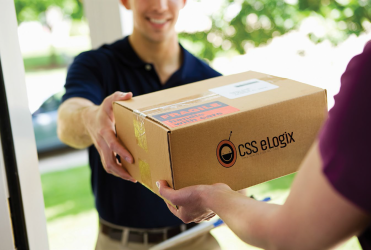 Digitization has been on the charts for most companies in markets across all geographical boundaries. The whole world has been slowly and steadily marching towards e-commerce trading and digitized trading – 'slowly' being the operative word. That was until COVID-19 came upon us. With pandemic-induced lockdowns enforced almost in every corner of the globe, digitization of trading and online markets gained momentum like never before. COVID-19 and global lockdown scenarios have inevitably changed the way we look at retail experiences.
More specifically, it has changed the way we shop. It has changed the consumer experience and expectations entirely. While we have seen a portion of the population return to the physical shops as restrictions on movement have eased, it is anticipated that the pre-COVID numbers may never return. This is especially the case in the UAE, where the retail sector relies heavily on the presence of tourists.
Due to various restrictions, including social distancing and other health and safety measures, combined with the increase of retailers and service providers moving their offering online (to some degree at least, if not in its entirety) means that the stage is firmly set for e-commerce to grow in the coming months and years.
When e-commerce activity flourishes, the need for e-commerce fulfillment is inevitably necessary. For the last 26 years, CSS has primarily focused on growing its verticals in the logistics industry to expand and re-affirm its services in the Middle East and Asia. And with the expression, "strike when the iron is hot", we believe the time has come to move into the e-commerce capabilities space. This sector is still evolving and has not reached its full potential in the Middle East. CSS eLogix came into an e-commerce company as we delved into the online trading industry. With the sole purpose of enabling our clients to deliver their goods better, our service will help in reducing costs and enhancing efficiency.
Is CSS eLogix an e-commerce or an e-commerce fulfillment company?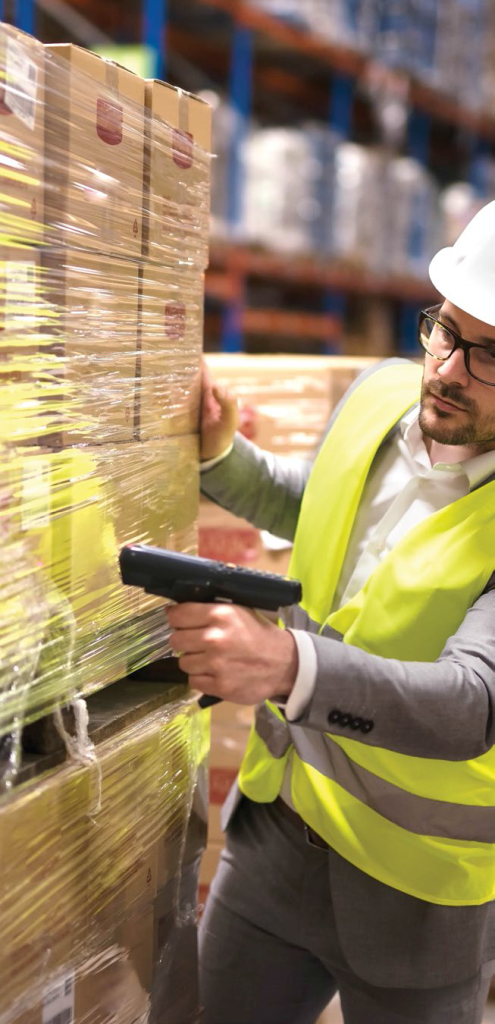 Good question! This can confuse even the seasoned professional in the logistics industry. CSS eLogix is an e-commerce fulfillment company. Unlike other e-commerce companies and marketplaces like Amazon, Noon, Shopify, etc. we do not sell any products through our website. Our services are warehouse management, inventory management, and last-mile delivery management. These three service offerings form the three crucial pillars. We understand that these pillars are critical to the functioning of e-commerce f u l f i l l m e n t centers. To put it simply, the moment when a customer clicks on the "Buy" option either from Shopify or any other online platforms, the orders are then executed through our portal. We get the order, execute the pick and pack, and ensure the items are delivered in a timely manner to the customer.
Does CSS eLogix want to sell products through their website?
Yes, that is the long-term plan. But for now, we would like to concentrate solely on e-commerce fulfillment.
What are the attributes that set CSS eLogix apart from the other players in the field?
The e-commerce market in Dubai lies largely untapped, and this can be pegged at an astounding 75%. This big portion of untapped potential can directly result from having fewer fulfillment companies, unlike the western world. However, post-Covid, there is a surge in need for fulfillment companies. Backed by CSS's logistics experience and prowess, along with its exceptional track record that spans more than 25 years, we intend to instill a similar spirit into our venture, eLogix.
Our #1 USP would be to deliver the products to customers within 2 hours from when they click to purchase. We also work on real-time inventory. Suppose one of our clients has their products on different platforms and a customer decides to purchase an item from any of those platforms. In this case, the inventory for that item on other platforms will be updated automatically. Therefore, this gives our clients a time-efficient way to manage inventory on a real time basis.
I realize that you have a very interesting slogan and, above all, a catchy mascot to go with your vision. What is the message that the brand wants to convey?
The Middle East has always been the hub for developmental strategies and plans. New infrastructure and the best soughtafter technologies are developing at a pace that no other country can match. So, it was perfect for CSS eLogix company slogan to be based on "time" and how it can be managed. My dad often says, "Time waits for no one." We thought that this saying echoes our brand values. It conveys the importance of fulfillment service that we can offer our customers. To do this, we needed to create a mascot that revolved around the concept of time, and that's how Ti:Me (pronounced as Timmy) came into being. We want Ti:Me to be the face of our company, and when anyone thinks of e-commerce fulfillment, Ti:Me should be the first thing they think of.
What is your vision?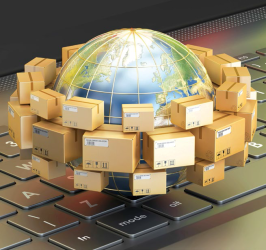 We want customers to enjoy their online purchases, and above all, we want to enhance their experience when it comes to trusting companies in delivering their goods safely and professionally. Our services should exemplify excellence, trust, and above all, safety and security for anyone who wishes to choose us to be their partners. We want to remove all the hassles a customer may have to face during an online purchase. We want the customer to sit back and relax while we deliver their goods with our professional and expert services. It could be just apparel or accessories or gifts for their loved ones. Whatever the product, we want our customers to think of Ti:Me and engage with us in putting a smile on their faces when they receive their package on time and without any hassles. We aspire to establish ourselves as the number one fulfillment company across UAE and Middle East, thus setting the standards for excellence.