Lighthouse - July, 2014.
Breakbulk Europe 2014
FIRMLY ESTABLISHED AS WORLD'S LARGEST SPECIALISED LOGISTICS EVENT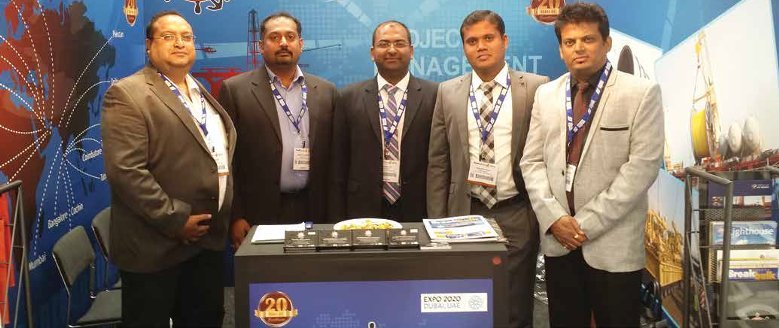 Over 6300 project cargo and traditional breakbulk cargo logisticians and 275 exhibiting companies took part in the 9th annual Breakbulk Europe Exhibition from 12 to 15 May 2014 at the Antwerp Expo, Antwerp Belgium, making Breakbulk Europe 2014 the largest specialised logistics event worldwide. Breakbulk Europe 2014 attracted logisticians from 100 countries, creating a fertile environment for global cargo connections and business development.  The theme for this year's event was "Moving the Gears of the World's Big Businesses."
Breakbulk Europe is one of ten annual specialized transportation events organized by Breakbulk Events & Media, a division of AXIO Data Group.  Major exhibitions include Breakbulk China, Breakbulk Europe & Breakbulk Americas.  Breakbulk Events also organizes targeted Congresses & Workshops in South Africa, Turkey, Brazil, Kenya, Tanzania, India & the USA.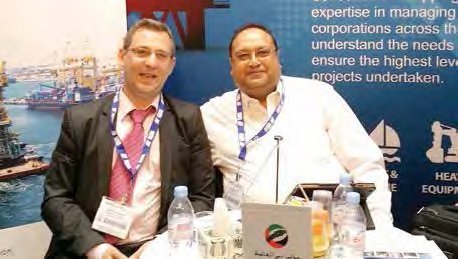 CSS Group was well represented during the Breakbulk Exhibition, showcasing a strong presence led by a delegation from the United Arab Emirates, Bahrain, India and Pakistan. From CSS Dubai, T S Kaladharan, Chairman CSS Group, Raj George, Senior Vice President Projects, Oil & Energy, Ken Dinnadge, VP Business Development, Siby Kurian, Sr. General Manager Sales & Marketing and Amith Horra, Marketing Manager were in attendance. From CSS Abu Dhabi, Renjith Pillai, Branch Manager, from CSS Bahrain Narayan Tagore, General Manager, from CSS India Prabhakar Maniyan and Vice President Projects, Country Manager represented their respective regions during the exhibition.
"As always Breakbulk was an extremely interactive and an engaging exhibition, which is why it is rated as one the most vital exhibitions in the shipping and logistics calendar of events.  This year was no different with excellent networking events, an increase in participation from last year and more importantly more business opportunities were created with existing and new partners within the fraternity of shipping and logistics", added Raj George, Senior Vice President-Projects, Oil & Energy.
BREAKBULK IN A SNAPSHOT:
Business Development Activities
At Breakbulk Europe, project cargo and traditional breakbulk cargo owners had the opportunity to learn about the latest industry trends and to meet and develop relationships with the leading specialised carriers, freight forwarders, ports/ terminals, packers and equipment companies that have the expertise to handle oversized cargoes requiring unique handling techniques.  In addition to the packed exhibition hall, attendees joined networking activities including a Welcome Reception in the hall, Ports Americas Happy Hour, Breakbulk Business Run and a multitude of networking dinners and receptions.
Professional Formation Activities
Educational activities were held during 12 to 13 May and were commensurate with one's experience including the Heavy Lifting & Transport Master Class taught by Richard Krabbendam (Advanced/ Technical Level) and Managing Logistics for Capital Projects Workshop taught by Pam Holdrup (Entry/ Intermediate Level).