Lighthouse - May, 2017.
Business, Friendship & Beyond
The relationship between CSS and FPS Rotterdam started in 2003 when T S Kaladharan and Jean-Paul van Munster met each other for the first time in Singapore. It was clear that both had a lot to offer to each other. Commencing in 2003, the combined efforts of CSS, who are a neutral NVOCC and FPS Rotterdam has made both companies to become the market leaders in consolidation services from and to the Middle East and India in their respective regions.

From there started, not only a fruitful business relationship, but also a close friendship flourished. During the past years the relationship had grown into a family atmosphere for both Kala & Jean. Never an opportunity is missed to be in each other's family functions and over the period of time, the joy is shared of being like a single family and they continue the relationship.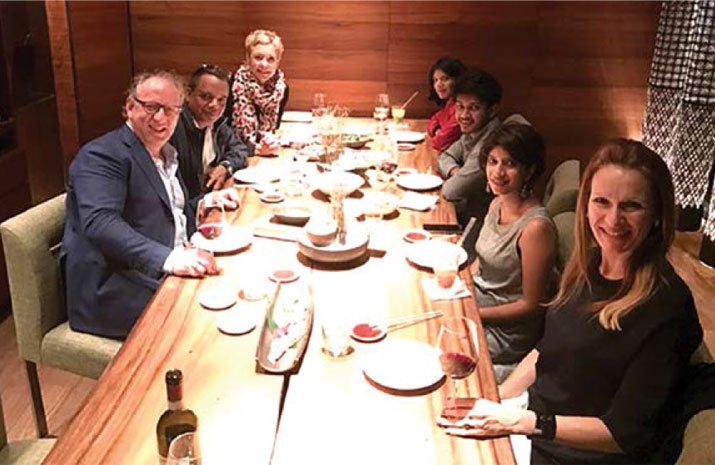 After a long day of business meetings between the CSS teams and Saskia de Jong, MD of FPS Rotterdam, the day is sealed with a family diner.