Lighthouse - September, 2018.
CARGO BY AIR
Project Cargo Movement from Dubai to Lagos
CSS Projects team has released details of an Air Project Cargo movement done to Lagos recently, to Lighthouse. The said movement was successfully handled and completed by the Projects team at CSS Dubai. 68 tons of Pipes, flanges, stud bolts and nuts were air freighted from Dubai to the African destination.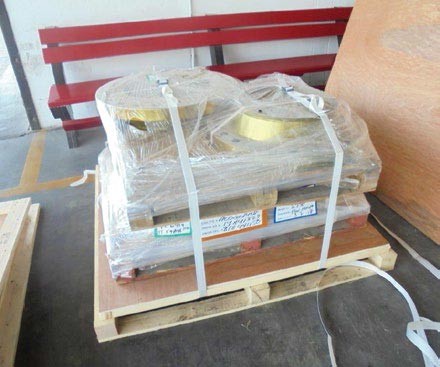 "Extensive examination of the scope and aim of the project movement needs to be analyzed before commencing such projects. Our experience in the field of project forwarding helped us a lot in this regard" said Sajith Vijayan, Manager, Projects Oil & Energy Division, CSS Dubai.
As per Sajith, the main challenge in this particular project was managing the movement within a short time frame. The entire cargo was moved in four different lots and different aircrafts, based on cargo movable on passenger flights and cargo flights and with minimum transhipments. The scope of the project included collection of the cargo, completion of airworthy packaging and per the airline guidelines and doing the airfreight.
"Timely follow up with the airline companies and updating the client about the status of the cargo in regular intervals becomes indispensable to keep the movement robust. The assistance from the air freight department at CSS Dubai needs a special mention here. They have done a commendable job in successfully executing this project", mentioned Sreenath V., Vice President, Projects Oil & Energy Division, CSS Group.
The successful completion of this air project cargo movement has once again proved the trustworthiness of the Projects division of CSS Group, who have already in its credit a long list of renowned Project cargo movements in the Middle East over the last two decades.