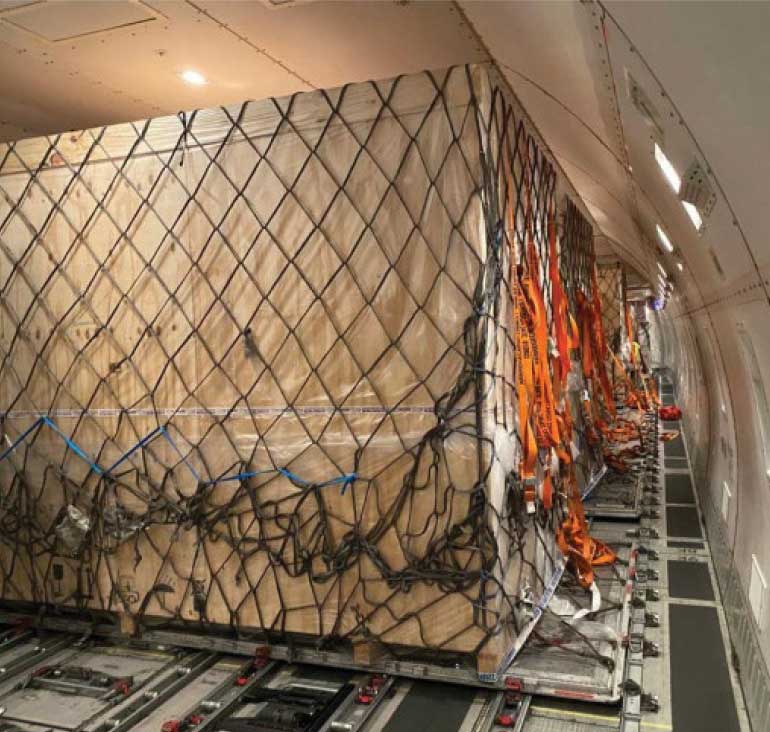 Cargo carrier AirBridgeCargo (ABC) by the Volga Dnepr Group, in partnership with UPS, has successfully transported CanSino's COVID 19 vaccines from Beijing. These vaccines are intended for global clinical trials. 
Casper Pan of ABC said, "After months of preparations, we are stepping into the COVID-19 vaccine transportation phase to deliver these sophisticated pharmaceutical products. The whole world relies on these vaccines as a source that will help us get back to normal. It is a defining moment for our company and the Global Healthcare Team".
The cargo carrier AirBridgeCargo (ABC) reconfirmed its CIEV IATA certification last year and has been actively involved in the transportation of other vaccines and vaccine-related shipments, including vials and injections. This year the Boeing 747 freighter carried 6000 doses of the Ad5-nCoV vaccine weighing 400 kg at 2-8°C temperatures, therefore completing its first consignment of COVID 19 vaccines.