Award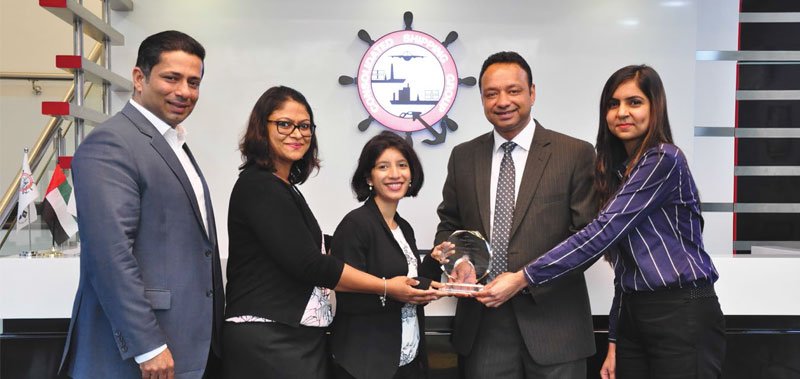 The CSS Group received the Top Customer Award from CMA CGM as a token of their support in 2017, on the 3rd of April, 2018.
With ISO 9001, ISO 14001 and ISO 18001 certified standards, the CSS Group is headquartered in Dubai, United Arab Emirates with brand offices across the GCC, South Asia and more.
The CMA CGM "Top Customer Award" was handed over by Santosh Devasper (Commercial Manager) and Anshika Bhatia (Senior Sales & Marketing Analyst), to the CSS Group's Angeli Sudheer (Manager, Pricing & Customer Service Desk), Chandra Kala (COO, NVOCC) and Ajay Krishnan (COO, Freight Forwarding) as a token of the Group's continuous support in 2017.
COO Chandra Kala said: "The CSS Group – as a whole – takes pride in being awarded the Top Customer Award by CMA CGM – it reinforces our commitment to our customers in providing the best to match their requirements."