Career Guidance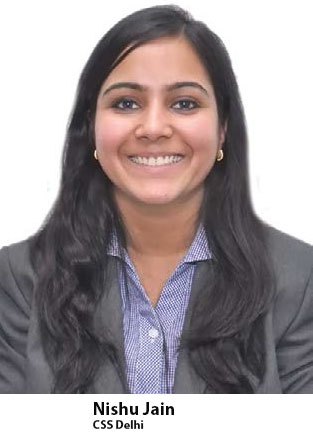 The ability to produce through imaginative skill, to make or bring into existence something new."
Creativity at Work is a rich resource for developing personal creativity and organizational innovation in the workplace.
HOW IT HAPPENS
To create a new solution you need to define a new problem.
The ability of an individual or team to understand a problem in a new way is one of the most important first steps in the successful creation of a new solution.
Understanding how an individual creates or comes up with something new.
Intelligence and creativity have a complex relationship.
Intelligence is correlated with Creativity.
It depends on the measure of creativity used.
Highly intelligent people can still be uncreative.
CAN CREATIVITY BE LEARNED?
Creativity begins with a:
Foundation of knowledge
Learning a discipline
Mastering a way of thinking
You can learn to be creative by experimenting, exploring, questioning assumptions.
Five key behaviours that optimize your brain for discovery:
Associating: Drawing connections between questions, problems, or ideas from unrelated fields.
QUESTIONING
Observing: Scrutinizing the behavior of customers, suppliers, and competitors to identify new ways of doing things.
Networking: Meeting people with different ideas and perspectives.
Experimenting: Constructing interactive experiences and provoking unorthodox responses to see what insights emerge.
OVERCOMING MYTHS ABOUT CREATIVITY
Beliefs that only special, talented people are creative diminish our confidence in our creative abilities.
Researchers examined outstanding performances in the arts, mathematics, and sports, to find out if "the widespread belief that to reach high levels of ability a person must possess an innate potential called talent."
TO BRING CREATIVITY AT WORKPLACE:
1. Keep asking new Questions
2. Working on you most productive hours
3. Taking risks
4. Try to create something everyday
5. Ask the right questions
6. Bulid a network
7. Practice Openness : It reflects how much you are motivated to consider new ideas, concepts, and experiences. The most creative people are typically very open people.
WAYS TO BRING CREATIVITY AND IMPROVE TALENT (CREATIVE WAYS TO ATTRACT TALENT IN COMPANY):
Let Employees Lead ; Encourage your team to volunteer in leadership roles outside the organization. Encourage employees to look for people who demonstrate strengths in skills that your team needs and reward people internally for identifying and attracting new talent.
Become A Kind Organization :
Kindness always works. Kindness works in customer service and it works in relation to attracting and retaining talent. Benefits can be matched, but kindness is unique.
Develop A Mentor-First Mindset :
Ask your leaders to adopt a mentor-first mindset and not just serve as "managers." Managers tend to focus on compliance and conformity; established processes tend to be prioritized over people. Mentors, on the other hand, care deeply about the mission and the humans they hire to accomplish that mission.
Ask For Employee Referrals :
Employee referral programs have always been one of the least utilized but best resources .Provide an incentive to your staff to refer potential employees.
Reach Out To Previous Employees Who Left On Good Terms :
Don't be afraid to contact employees who left on good terms. Figure out why they left (Was it a better opportunity or more money?) and see what it would take for them to rejoin your organization.