CMA Vessel Visit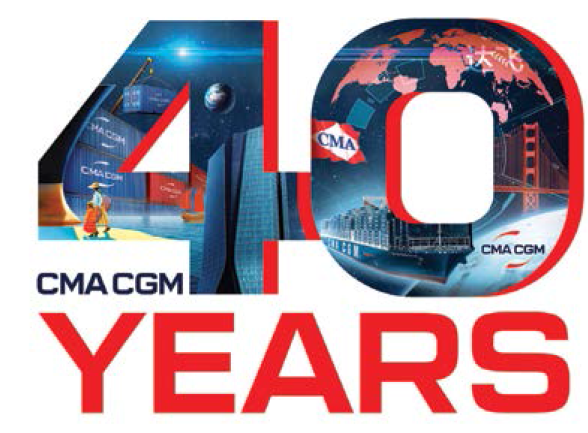 VESSEL VISIT BY CSS ON THE 40TH ANNIVERSARY OF CMA CGM
What do we know about a cargo vessel?
We have only seen them sailing in the far away horizons. Some of us had seen the containers being loaded onboard the vessel. Anything more?? There ends the experience of most of us.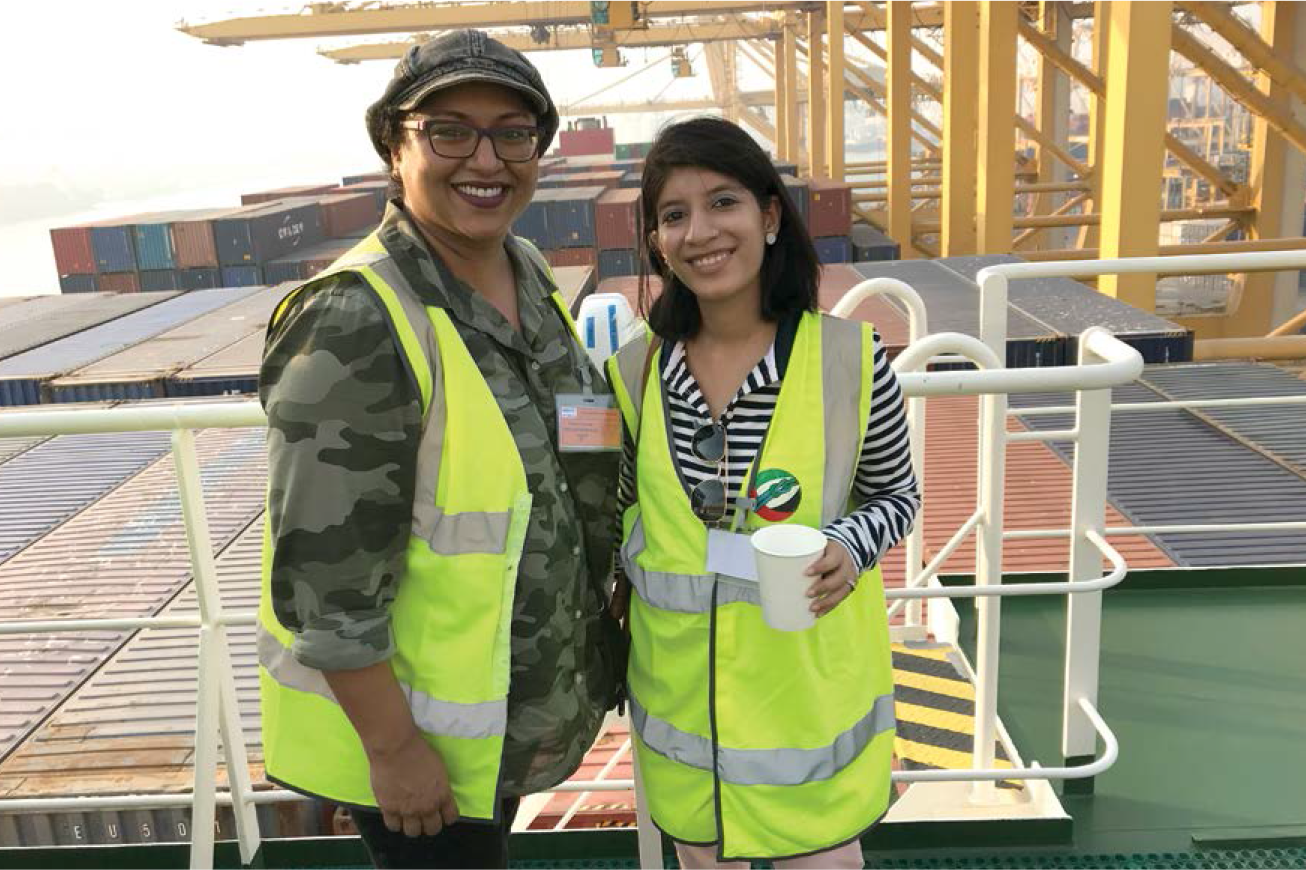 CSS COO for NVOCC, Chandrakala (CK) and Manager, Special Projects, Anitha Jaikrishnan got lucky recently with a unique Cargo vessel visit experience. That too to a prestigious vessel like CMA CGM Kerguelen, one of the biggest amongst the CMA fleet. This unique visit happened when CMA CGM invited both of them to visit their vessel, as part of celebrating the 40th anniversary of the company.
CK mentioned it as one of the greatest opportunities she got in her career recently. She continued that in order to maintain a solid understanding of the Cargo vessel and the staff on board, it is necessary that we must visit them at their place and understand the operations and its challenges. Anitha was also in the affirmative. The visit unveiled the opportunity to watch and understand the cargo vessel operation more closely. They met the Captain and other crew members, who described the container movements they manage.
CMA CGM Kerguelen is amongst the largest container ships in the world and has overall length of 398 m (1,306 ft), moulded beam of 54 m (177 ft) and maximum draft of 16.0 m (52.5 ft). The cargo ship has deadweight of 185,000 DWT and gross tonnage of 175,000 GRT with capacity for 17,722 TEU.

CMA CGM is celebrating their 40th anniversary in 2018 for which a logo has also been released. CSS Group relationship with CMA is an evolving one and has seen an exponential growth in the last 4 years. During this special occasion, CSS Group congratulates CMA CGM family for their anniversary and wish them all success in the future.