CSS Bahrain
CSS GROUP ATTENDS THE 4-DAY EVENT IN MANILA
CSS Group attended the 3rd annual partnership meeting of the Neptune Cargo Network. The first and the biggest Global NVOCC and LCL Cargo Alliance, Neptune Cargo Network has successfully brought more than 230 sea freight consolidators & LCL forwarders from across the globe under one roof in a 4-day conference being held at the Makati Shangri-La Hotel in Manila, Philippines on February 25 to 28, 2019. CSS Group was represented by Ajay Krishnan COO, Freight forwarding, Chandrakala, COO, NVOCC, CSS Group and Midhun George Asst. General Manager, CSS Abu Dhabi.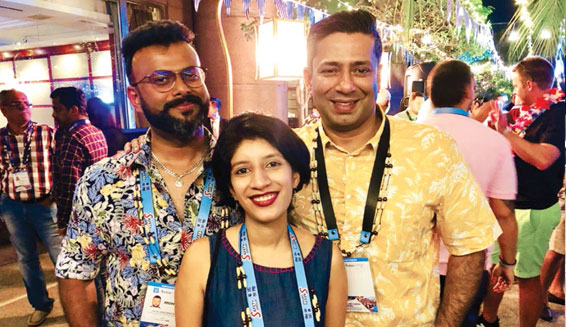 Marking its 3rd year in the industry, NEPTUNE has chosen to host its Annual Partnership Meeting in the Pearl of the Orient Seas, Philippines. Consolidators and LCL forwarders that have attended came from 45 countries including the United States, United Kingdom, Australia, Bahrain, Bangladesh, Brazil, Bulgaria, China, Ecuador, Egypt, Germany, India, Indonesia, Israel, Istanbul, Italy, Japan, Kenya, Kuwait, Lithuania, Myanmar, Netherlands, New Zealand, Portugal, Poland, Romania, Saudi Arabia among others. "In a constantly changing business atmosphere, especially in the Freight forwarding industry, it is vital to have live chats with industry professionals to sharpen our own skills. Neptune Cargo event provided one such opportunity" mentioned Ajay Krishnan.
The 4-day conference started with a welcome cocktail inspired by the tropical climate of the country host. The annual meeting was officially opened with a Samba performance followed by the ribbon cutting ceremony led by the Neptune Cargo Network Directors Christian Raeuber and Nils Walle with the event sponsors. It was then followed by the Network Management Updates, Open Community Mic, Keynote speeches and Face to Face Meeting sessions in the afternoon. A city sight-seeing tour accompanied the Day 3 activities of the meet. "This event introduced us to some new faces from within our industry. The information you gather from such events are enormous and greatly influence your professional side of life. The event also opened up a chance to look into your product placing in the global market and an insight on how to enhance your consolidation business" Commented Chandrakala (CK)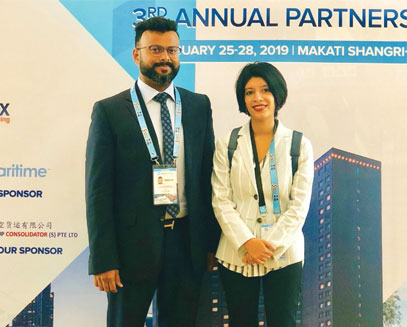 Neptune Consol is dedicated to partnering with sea freight forwarders and consolidators. Its powerful and highly specialized global network comprises only the best local independent sea freight consolidators from their region. Neptune Consol enables every member to offer fully-integrated sea freight solutions and services to customers on a regional and global basis. By solving the expertise, power and reach of the network, which will open the door to a world of new opportunities.
IFS SPAIN VISITS CSS GROUP RECENTLY IN THE MIDDLE EAST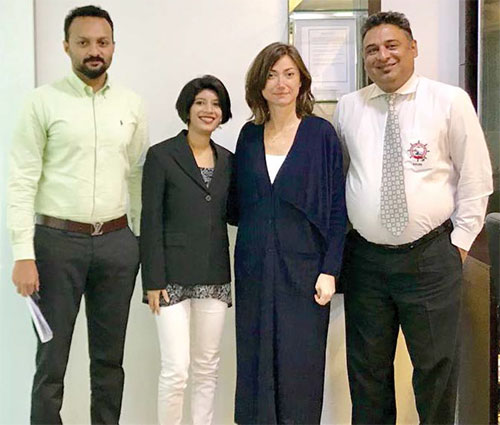 CSS Group recently received Ms. Lilia Garcia, Foreign Sales Manager of IFS Spain at the Regional Headquarters of CSS Group in Dubai. Her visit was as part of a strategic sales campaign initiative to CSS Offices in the Middle East. Along with the subjects of mutual interests and business development, the current market scenario -too- was brought in to the discussion table by both companies. It was mutually agreed to work more closely to enhance business in 2019 through the trade lanes which are already open.
"It was our pleasure to host Ms. Lilia in our Dubai office and show our facilities to her. We would be extremely delighted to work closely to further develop our customer-focused business initiatives and personal relationships with IFS Spain" commented Chandrakala (CK) COO, NVOCC, CSS Group, during the occasion.
During her Middle East tour, Ms. Lilia visited the CSS Group Offices in Sharjah and Bahrain as well. CSS team members from the respective regions conducted joint sales visits with IFS representative, so that the Middle East customers could directly interact with the Spanish agent. CSS sales staff had an interactive session with Ms. Lilia and discussed many matters which needed close attention.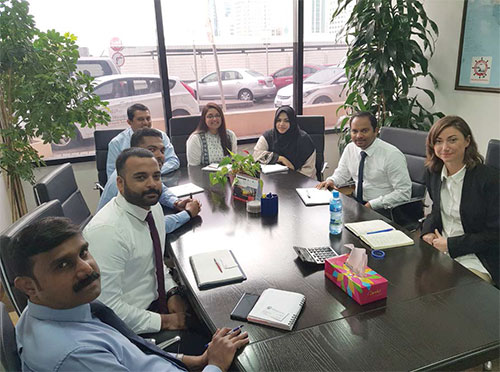 "In IFS, we believe that the close and continued contact with our partners is the way to improve our common service to the freight forwarders and to understand their needs" mentioned Lilia to Lighthouse.
IFS Spain started in 1985 in Valencia as NVOCC with a firm commitment to provide quality services to industry professionals on the principle of strict neutrality. Since then they expanded in Spain (Barcelona, Madrid, Zaragoza, Bilbao, Sevilla and Alicante) and then opened borders to Portugal, the USA, Mexico, Morocco, Algeria, Tunisia and France.
Consolidated Shipping Group, established in the year 1995 in Dubai, UAE is one of the fastest growing NVOCCs. Being a prominent name in the field of freight forwarding in the Middle East and the Indian Subcontinent, CSS Group has to its credit an enviable list of Global Network Partners.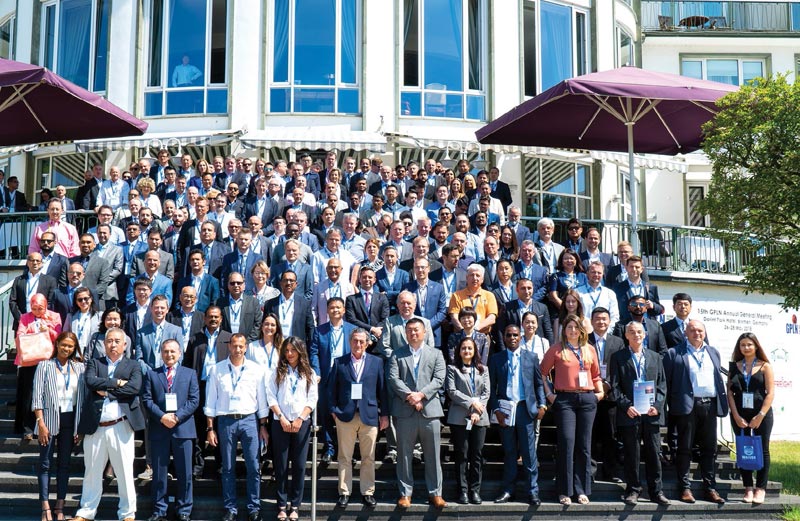 CSS attends GPLN AGM in Bremen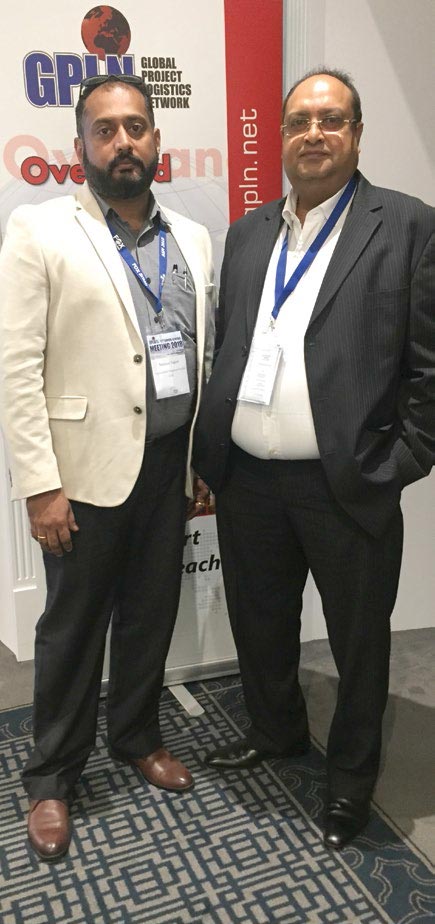 CSS group participated in the 15th annual general meeting of Global Project Logistics Network (GPLN) in Bremen, Germany. CSS Group was represented by Raj George, Senior Vice President, Projects Oil & Energy division and Narayan Tagore, General Manager CSS Bahrain & Qatar.
"GPLN is a wonderful assembly of Project Logistics professionals that provides great opportunities to discuss and formulize new ideas. We have pleasure in being a part of this network and gain a lot of mileage from attending the annual meet regularly," commented Raj George.
This meeting gave CSS the opportunity to meet the GPLN members face to face and efficiently build professional relationships, to discuss past, current and future business, and develop a range of business possibilities. This partnership brings together project cargo experts and independent project logistics specialist companies from around the world, all of whom have an expert focus on project logistics.
"Being an active Project Logistics company CSS gain a lot from being here. GPLN goes beyond networking, offering visibility on the current biz trends and practices in project logistics" mentioned Narayan
Break bulk Europe is the continent's largest exhibition designed for the break-bulk and project cargo industry. It is bringing together EPCs, ports, forwarders, transporters and other cargo specialists and industry experts. The exhibition offers a multitude of networking opportunities, executive presentations focused on Europe's economic and transport issues. A chance to meet with over 500 exhibitors and sponsors, representing the entire industrial project supply chain Network with more than 10,000 participants and a lot of new business.
The event provides a dynamic conference, along with a range of educational and training workshops.