CSS Dubai
THE FIVE-DAY EVENT TOOK PLACE AT THE CSS GROUP JAFZA OFFICE FROM THE 17TH TO THE 21ST OF DECEMBER, 2017
21st December, 2017: The CSS Group's office in JAFZA, Jebel Ali, UAE held a week full of short games every morning, getting our valuable resources an alternative start to their day. The CSS Group is big on getting their employees and members of staff involved in interacting more with each other, thus improving team work within the organization.
The week started off with Untangling Christmas Lights in under two minutes on the 17th of December, 2017 – winner being Sami Liju from CSS HQ.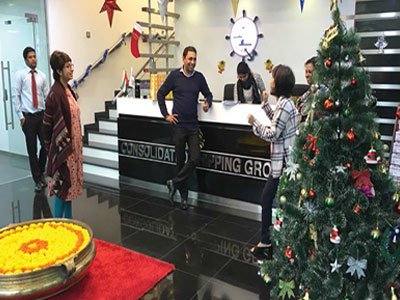 The CSS Group proceeded to play a Christmas-themed Jenga, with the winner being Anjali Krishnan from CSLC 1, on the 18th of December, 2017. Rules of Engagements – from anywhere between confessions, singing Christmas songs until the next person's turn and more! Guess the Object was played on the 19th of December, 2017 with players being blindfolded. The winner of this game being Fazeena Mohammed from CSS HQ.
An epic game of Holiday Greetings Pictionary – with four teams of 3 – was held the next day, winners being Jackie Leano, Archa Bitto and Fathima Sidhique from CSLC 1. The week-long game ender on the 21st of December, had 'Pick Christmas Ornaments with Chopsticks', winner being our very own Sabu from the CSS Group Support Staff in CSLC 1.
The CSS Group's Marketing division hosting these games, as well as the amazing Happy Holidays Committee, was incredibly proud of the turn-out and hopes next year will be as equally exciting!





More on the 21st of December, 2017:
The CSS Group held their Annual Christmas High Tea with members of the CFS team later that day. Cakes and decorations adorned the CFS warehouse at JAFZA, Jebel Ali with the Chairman, T.S. Kaladharan giving a brief speech, followed by distribution of amazing Holiday Greeting's edibles.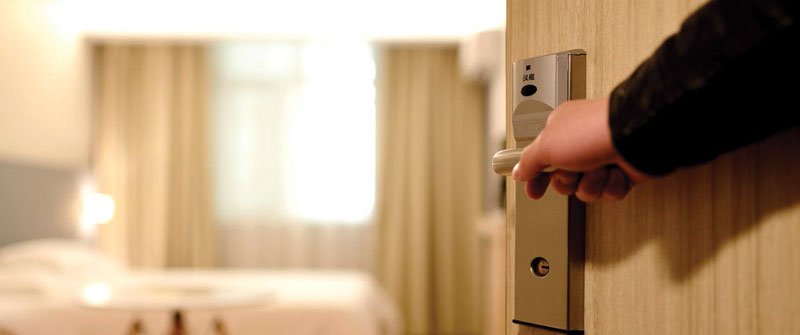 The Group's Hospitality & Hotel Logistics division provides tailor-made logistics services to local and international luxury industries. CSS's Hospitality & Hotel Logistics specializes in the management and implementation of Hotel Logistics solutions.
Armed with an aggressive wealth of experience in delivering, transportation, warehousing and installation solutions for International Luxury Hotels, the division offers turnkey solutions for large-scale construction projects and efficient, comprehensive maintenance and supply concepts logistics solutions for developers, hotel operators, FF&E and OS&E suppliers, and international agents for procurement.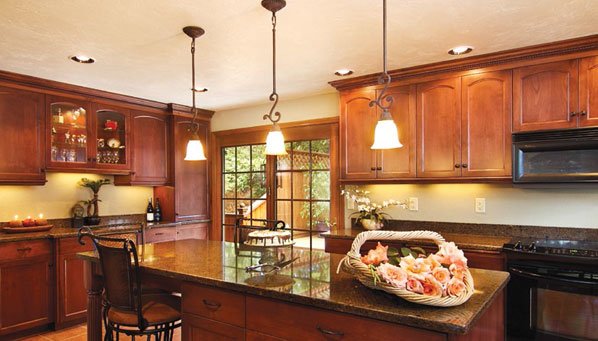 The CSS Group's extensive Supply Chain Management facilities include storage provisions throughout the Middle-East, state-of-the-art lifting and loading equipment and a fleet of vehicles for land transportation. Cargo is secure and monitored round the clock.
"A comprehensive and innovative approach is required when it comes to this unique division of Hospitality & Hotel logistics. We have system procedures to ensure fool proof execution, from shipping to warehousing to installation – as per a client's planned room layout – conforming to all standards required for the job," mentioned Rosh Manoli, Deputy General Manager, Sales & Marketing CSS Dubai.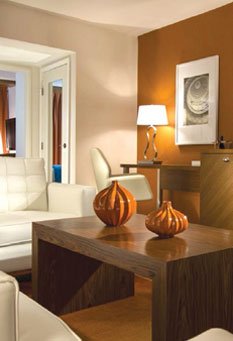 The CSS Group's decades of experience and diversified services, ranging from Ocean freight management to heavy equipment logistics to relocation and removals, has strengthened its resolve in becoming a global leader in the shipping and logistics industry.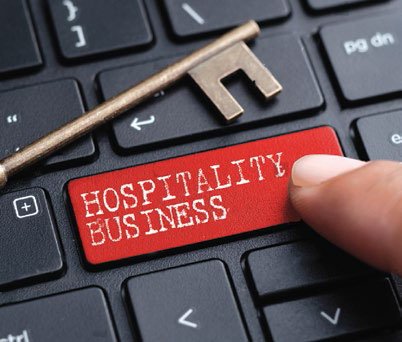 "The CSS Hospitality & Hotel Logistics team provides customized solutions, keeps up with real time communication and displays global standards." continued Rosh.
The CSS Hospitality & Hotel Logistics team is fully equipped to meet any demand from the industry, be it pre-opening or project execution phases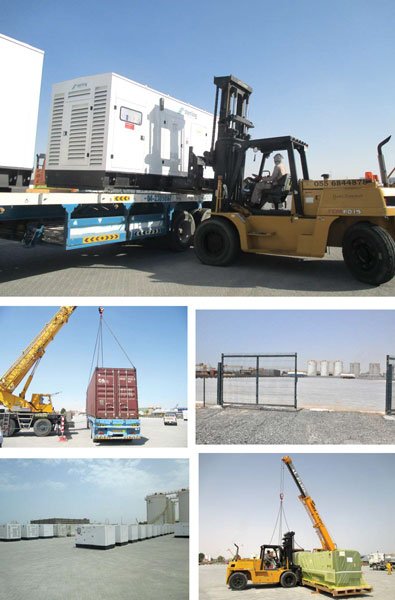 The new open yard storage facility inside the Jebel Ali Free zone is CSS Group's latest contribution to the ever growing demand for open yard storage requirements in the UAE. More than 100,000 Square feet area is allocated within the free zone premises and commissioned along with the Consolidated Shipping Services new Regional headquarters. The facility is a welcome initiative when it comes to requirements like the storage of large cargo such as machinery, construction materials equipment, automobiles and other heavy duty equipment. The company ensures all safety measures to the convenience of the customer.
The open yard facility is fully fenced and interlocked with sufficient lighting and is monitored by a 24 hour on-site security team. The location of the open yard is near R/A- 07 JAFZA North and adjacent to Jebel Ali Port general cargo berth. "We have always ensured maximum client satisfaction in all our initiatives. Our new addition to the existing facilities can be seen as a contribution from CSS, towards the ever growing demand for open yard storage requirements in the UAE region and thereby improve the trade within our industry" mentioned Chandrakala (CK), Director, Operations, CSS Group.
Salient Features
Total area of 100,000 Square Feet
Full managed by CSS Staff & State of the art equipment
24 hours security
Offers short term and long term storage
CSS Group, headquartered in Dubai has become one of the most trusted partners for freight forwarding and logistics among the global fraternity within a short period of time. Professional and dedicated services offered in the field of Ocean Freight, Air Freight, Local & International Land Transportation, Projects Management, Supply Chain Management and Personal Effects Management has brought in accolades and recognition for the entire CSS Group. Being a prominent name in the field of freight forwarding in the Middle East and the Indian Subcontinent, CSS Group has to its credit an enviable list of Global Network Partners. CSS has a dedicated and highly skilled team of over 750 professionals around the globe offering integrated freight forwarding & logistic solutions to varied clientele.
Key Contacts:
Don Raveendran
Asst. Manager - CFS Operations
don@cssdubai.com
Sreenath V
VP-Operations & Projects
sreenath@cssdubai.com