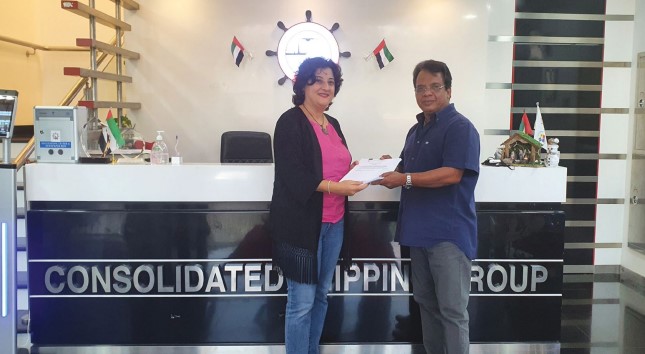 Consolidated Shipping Services LLC (CSS) and Alstom Transport SA officially signed a 3-year contract appointing CSS as a direct registered vendor of Alstom Transport.
The contract draws out the general conditions under which CSS will perform the freight forwarding services. This agreement enhances the responsibility of CSS in providing a seamless end-to-end solution for Alstom. Along with our offices and our worldwide network partner, C.H. Robinson, we will provide unhindered and flawless logistics processes for Alstom as a single-window solution.
The agreement was signed in the presence of Chairman, T.S. Kaladharan, Sreenath Viswanathan, Vice President OPS & Projects, along with Don Raveendran, Manager Warehouse Operations from CSS and Radjah Zouaghi, Supply Chain Manager and Willard Fortus, Customs & Transport Leader from Alstom Transport.
CSS has been strategically aligned with Alstom since the year 2017. The partnership between Alstom and CSS started with the warehousing and logistics service provided for the 2020 Dubai Metro expansion project.
Alstom Transport is a global leader in the transportation sector. By leading the way to a greener and smarter mobility worldwide, Alstom develops and markets integrated systems that provide sustainable foundations for the future of transportation. Alstom offers a complete range of equipment and services, from high-speed trains, metros, trams, and e-buses to integrated systems, customized services, infrastructure, signaling, and digital mobility solutions.
Both parties are excited about this new partnership. Mr. T.S. Kaladharan spoke on this significant occasion by saying, CSS brings industry-leading logistics management services to the table to deliver Alstom's next-gen transportation technology solutions. We are confident that Alstom will benefit from the deep skills that CSS possesses in freight forwarding, and this partnership will work out to be a powerful combination that is uniquely complementar.