CSS Group
May, 2018
The Best International Logistics & Freight Forwarding Firm 2018 award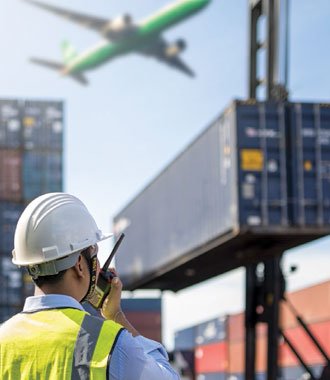 CSS Group was honored with Best International Logistics &Freight Forwarding Firm 2018 award constituted by MEA Markets. MEA Markets is a quarterly publication dedicated to researching and publicizing the major moves and events as they happen across the entire Middle East and African regions.
Since its inception in 1995 CSS Group has become a renowned name in the freight forwarding industry, and today it is one of the leading integrated freight forwarding solutions provider with close to 25 years of experience.
Constantly adapting to its customers' changing needs, the company has enriched its expertise to become a tier-one logistics and freight forwarding partner in the GCC, with integrated logistic networks in Africa, Middle East, Europe and the Americas. Headquartered in Dubai, United Arab Emirates, the CSS Group is spearheaded by its Chairman T. S. Kaladharan.
The company, through its corporate diversity and willingness to keep learning and relearning, has earned its collective experience within the industry. With a team consisting of over 750 experienced and dedicated professionals across 20 locations, the CSS Group is able to meet a client's freight forwarding requirements: be it by sea, land or air.
In today's market, the UAE and GCC have become a hub for companies originally based in the UAE and China, for instance. The CSS Group being the strongest in the Middle East, has had a head start in this regard. Its strong relationship with customers, as well as being a one-stop solution, has given them comfort in knowing they are in great hands.
To support clients in this fast paced corporate hub, CSS understands the need to constantly evolve and change. The team have to keep moving, study the market and ensure that they are, in terms of logistics, up to date. Thanks to this focus on constant improvement, alongside its vast industry experience, the group has a built an exceptional reputation, especially with UAE customs.
Alongside its focus on industry developments, technology is also a key focus for the group. The CSS Group has been investing in the use of technology since its commenced operations, as the Chairman and founder saw how big technology would play a part in the future of this industry. The group developed its own software, now known as FINS, more than 10 years ago that it is constantly improving on, based on new requirements.
As part of this approach, the group's IT team constantly reads, explores, and carries out R&D with, say, CRM and budget reports. During all its international business visits, the group brings back best practices from every location that it interacts with, exploring whether any of this can implemented in the group's current structure.
For instance, when it comes to 3PL, CSS Group tailors its in-house software around what the customer wants. Even if they say they would like to see reports or data through software of their own, the group integrates it with theirs, to ensure an easy, hassle free experience for every client.
Ultimately, CSS Group's ongoing focus is to become the one-stop solution for its customers that not only cover B2B but also B2C. To achieve this, the group has further expansions across Asia planned. Additionally, the team are keen to support their customers through their entire cargo cycle, from production to delivery and distribution. This includes spare parts, Yacht and Marine, Hospitality and Hotel Logistics as well as Auto logistics divisions. Driving these changes and growing in these areas will offer the group many exciting opportunities to grow and flourish over the coming years.