CSS Group
CSS GROUP SALES STRATEGY MEET 2019
"Execute 2 Win", was the theme adopted for the CSS Group Annual Sales Strategy Meet in 2019. The meet was organised within the CSS Group facilities at Jebel Ali, Dubai on the 27th and 28th of November 2019. Invited delegates from within the organisation from Middle East & Indian Sub-continent attended the 2-day meeting.
CSS has always strived to excel in all its ventures, year on year and today has reached a respectable position amongst the renowned names in the field of Shipping and Logistics fraternity. The 2-day meeting consisted of presentations from each departments and discussions on implementing new sales and marketing strategies for the year 2020.
Consolidated Shipping Group, established in the year 1995 in Dubai, UAE is one of the fastest growing NVOCCs. Gearing up to celebrate the silver jubilee of its offerings in 2020, CSS offers Professional and dedicated services in the field of Ocean Freight, Air Freight, Local & International Land Transportation, Projects Management, Supply Chain Management and Personal Effects Management.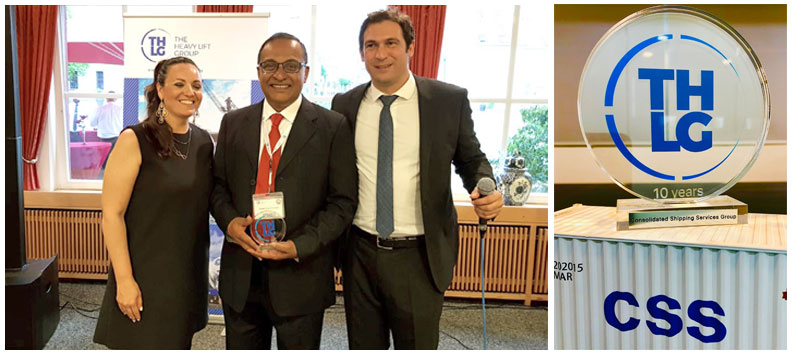 The CSS Group was honored with a special award for their continuous journey with THLG as an associate for the past 10 years. "The long-term cooperation with The Heavy Lift Group has been a tremendously fruitful association in terms of sharing knowledge and executing projects and mutually beneficial," commented Sreenath V, Vice President, Operations and Projects, CSS Group. It is indeed a great privilege for CSS to be a part of this reputed fraternity, mentioned Sreenath, after receiving the award.
The Heavy Lift Group is an international group of specialized heavy transport companies which combine their forces to offer the best expertise and service according to customer needs.
Members specialize in heavy lift transport by sea, air and overland, outsize cargo movements, crane operations, rigging, machinery installation, and large-scale project forwarding.
The Heavy Lift Group was founded in 1987 by a number of West European heavy lift operators in anticipation of the single European market and has since then expanded into a worldwide group having members in the United States, South America, the CIS, the Middle East and Asia.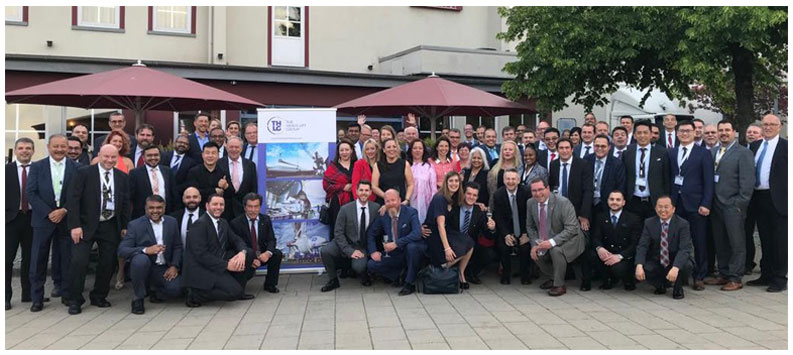 CSS HONORED BY CMA CGM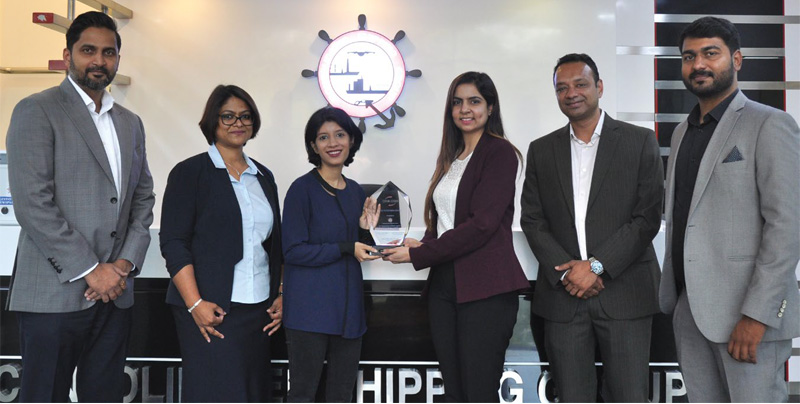 The CSS Group received the Top Customer Award from CMA CGM in appreciation for their support in the year 2018. The award was handed over to Chandrakala (CK), CSS Group COO, NVOCC, at the CSS Group Regional Head Quarters in Jebel Ali on the 02nd May 2019.
The CMA CGM "Top Customer Award" was handed over by Anshika Bhatia, Asst. Trade Manager, Exports (Europe/ Med). Santosh Devasper, Commercial Manager and Pradeep Vallath, Manager Key Accounts/VIP Desk were also present from CMA CGM during the occasion.
"CSS Group is honored to have been awarded with this recognition from CMA CGM, and we value this partnership. We have always ensured to maintain global standards in all our service parameters. Our relationship with CMA CGM over the years proved to be a progressive and mutually beneficial one," mentioned Chandrakala on the occasion. Rosh Manoli, General Manager Sales & marketing and Angeli Sudheer, Manager Pricing & Customer Service Desk, CSS Dubai were also present during the function.
Founded in Marseille in 1978 the CMA CGM Group is the third-largest container shipping company globally. Present in over 160 countries through 755 agencies, 750 warehouses and 110,000 employees and a diverse fleet of 509 vessels. CMA CGM serves 420 of the world's 521 commercial ports and operates on more than 200 shipping lines.
CSS Group with its large presence in the Middle East and South Asia, looks forward to seeing the relationship grow manifold, with CMA CGM in the years to come.