CSS Ludhiana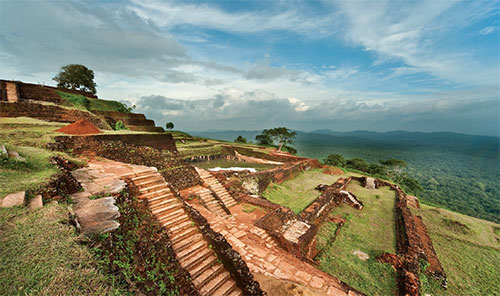 As part of its global expansion CSS Group is proud to announce the opening of its Sri Lanka enterprise. Consolidated Shipping Services, Sri Lanka – commenced operations from Colombo, on the 1st of December 2018
"We are delighted to have our presence in the city of Colombo. Sri Lanka has always had a significant position in the global logistics map. Like at all our other locations, CSS will strive to deliver the best of services across all verticals to our clients in Sri Lanka,"commented Chandrakala (CK), COO, NVOCC CSS Group.
Strategically located in a key East-West trade route and set close to India, Sri Lanka has the essential locational advantage needed for it to develop into a key logistics hub in South Asia. The island state is an important transhipment hub in the region.
Sri Lanka, as a local economy, has been on the rise. Infrastructure development has been a focus, the results on the ground are testament to this. The forecast for long term growth in the Public and Private infrastructure space is strong. The CSS Group network strength combined with the experience, onboarded, at CSS Sri Lanka will allow for our new enterprise to leverage the expected uptake in the economy.
The team in Colombo will be led by Menusha Srilankeshwara, who carries with her years of experience in the freight forwarding & Logistics industry. "Colombo port has remained the busiest port in South Asia for the last many years. The total trade volume is increasing every year. This is the right time for CSS to be in Sri Lanka, and as a professional team, we can contribute a lot to the logistics business and gain much more from it," mentioned Menusha, General Manager, CSS Sri Lanka.
CSS Group wishes good luck to the team at CSS Sri Lanka.
Address Details:
Consolidated Shipping Services Lanka (Pvt) Ltd.
20, 1/2 (1st Floor), Lauris Road
Bambalapitiya, Colombo 04
Sri Lanka
Key Contacts:
Menusha Srilankeshwara General Manager
menusha@csslanka.com
Hansi Rajakaruna
Customer Relations Officer cs@csslanka.com
For more information:
Tel : +94 11 2555 442
Email : info@csslanka.com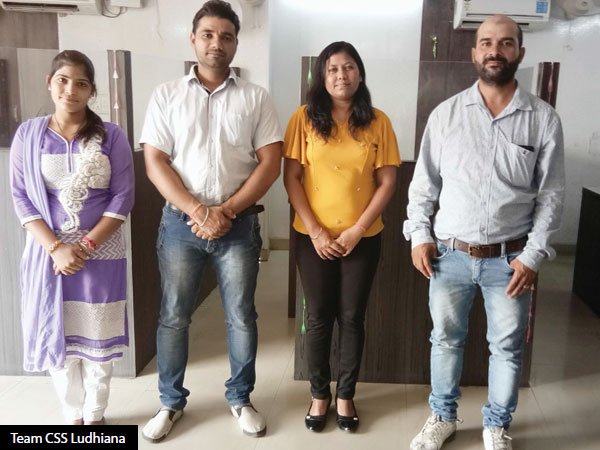 CSS Ludhiana completes its Third month of operations with opening great inroads in the market area where they operate.
CSS Ludhiana is located in such a manner that they can easily cover the industrial belt of Ludhiana, Jalandhar, Chandigarh, Zirakpur, Rajpura, Ambala, Mandi, Amritsar & Hosiharpur. These industrial belts are majorly known for Garments, Hosiery Items, Fabrics, Hand Tools, Bi cycle & parts, Tyres and last but not the least Pharmaceutical products.
"We have received a warm welcome from the entire shipping and logistics fraternity. The initial trends and really promising and the management support stands like the pillar for our future growth. We will soon be expanding our operational spectrum and adding more members to cover larger areas," mentioned Meena Sharma, Regional Manager while talking to Lighthouse.
Recently CSS Ludhiana's Custom Broking license has been registered with Ludhiana Custom, and with this now they are fully equipped to provide all logistics related services under one window.
Stiff market conditions and controls from the government machinery, are seen as some slight challenges for the overall growth graph. Apart from Garment industry CSS Ludhiana market is going steady after Demonetization & GST and with new stiff cut in "Duty Drawback" scheme from Government of India Ludhiana Garment industries are facing tough time like other parts of India. DRI has also put ban on 20 Garments exporter for bogus export fraud, but that is not a niche market for CSS Ludhiana.
"Most of the control measures pose a difficulty in the beginning. But in long run trust worthy business houses will reap benefits from such measures. That is what we have seen in the past in India. Hence CSS Ludhiana is very much confident" commented Rajesh Arora, Vice President North India.
The newly commenced Green field Ludhiana domestic airport is fully functional now and it is fully connected with all major airports in India.
It is too early to say about the challenges of business but for sure Ludhiana is an old and big market and most of the major players are operating from Ludhiana but Console shipping services India Pvt. Ltd Ludhiana are positive and sure that in very short span of time CSS Ludhiana will achieve the desired growth target.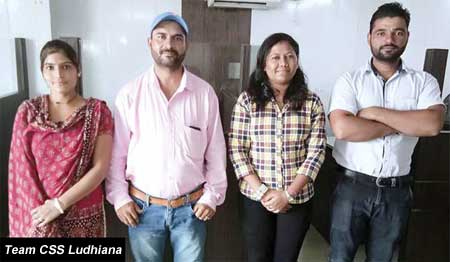 On its glorious one decade completion of services from India, Console Shipping Services India Pvt. Ltd rolled out red carpet from their 10th office to their clients. The doors of their tenth office were opened in Ludhiana, a widely known commercial center in Punjab, north of Delhi. Ludhiana, better known as the "Manchester of India" is an industrial hub in Northern India and one of the biggest dry ports. CSS Ludhiana commenced its services from the heart of Logistics Hub of Ludhiana in full-fledge.
Ludhiana has more small-scale industrial units, which produce industrial goods, machine parts, auto parts, household appliances, hosiery, apparel, and garments. Ludhiana is Asia's largest hub for bicycle manufacturing and produces more than 50% of India's bicycle consumption of more than 10 million each year. Ludhiana produces 60% of India's tractor parts and a large portion of auto and two-wheeler parts. Many parts used in German cars like BMW and Mercedes, are exclusively produced in Ludhiana to satisfy the world requirement. It is one of the largest manufacturers of domestic sewing machines. Hand tools and industrial equipment are other specialties. The apparel industry of Ludhiana is famous all over India for its woollen sweaters and cotton T-shirts; most of the top Indian woollen apparel brands are based in Ludhiana. Ludhiana also has a growing IT sector with multiple software services and product companies having development centres in the city.
"It is an extremely proud moment personally for me as we start our services from our tenth office in India. A decade back when we started our journey in India, we were not sure about the Growth graph of CSS, but in the back of my mind I was sure that the determination of my colleagues will never dishearten our aspirations, and those proved true today" mentioned T S Kaladharan Chairman CSS Group.
The CSS team in Ludhiana is led by Meenu Sharma who will be working in the position of Regional Manager – North India and carries with her an impressive professional background  of 16 years in international logistics and Custom clearance.  Based at Ludhiana she will be covering states like Haryana , Punjab, Himachal Pradesh and the major business hub cities like Sonipat, Ludhiana, Amritsar, Jalandhar, Chandigarh, Baddi and Nala Garh etc.
"We would like to thank all our well-wishers, stake holders and those who stood with us during good and bad times at this momentous occasion. Like any other office in India, CSS will be offering personalized & professional assistance to all segments of operations in the field of Shipping and Logistics, from Ludhiana as well. Our word is always our gurantee" commented Rajesh Arora, Vice President CSS North India.