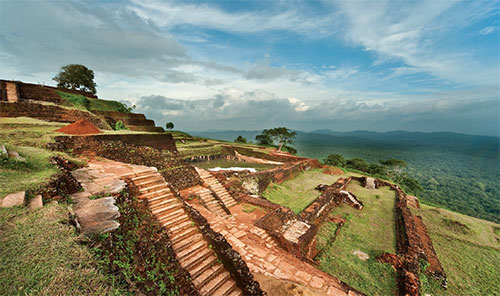 As part of its global expansion CSS Group is proud to announce the opening of its Sri Lanka enterprise. Consolidated Shipping Services, Sri Lanka – commenced operations from Colombo, on the 1st of December 2018
"We are delighted to have our presence in the city of Colombo. Sri Lanka has always had a significant position in the global logistics map. Like at all our other locations, CSS will strive to deliver the best of services across all verticals to our clients in Sri Lanka,"commented Chandrakala (CK), COO, NVOCC CSS Group.
Strategically located in a key East-West trade route and set close to India, Sri Lanka has the essential locational advantage needed for it to develop into a key logistics hub in South Asia. The island state is an important transhipment hub in the region.
Sri Lanka, as a local economy, has been on the rise. Infrastructure development has been a focus, the results on the ground are testament to this. The forecast for long term growth in the Public and Private infrastructure space is strong. The CSS Group network strength combined with the experience, onboarded, at CSS Sri Lanka will allow for our new enterprise to leverage the expected uptake in the economy.
The team in Colombo will be led by Menusha Srilankeshwara, who carries with her years of experience in the freight forwarding & Logistics industry. "Colombo port has remained the busiest port in South Asia for the last many years. The total trade volume is increasing every year. This is the right time for CSS to be in Sri Lanka, and as a professional team, we can contribute a lot to the logistics business and gain much more from it," mentioned Menusha, General Manager, CSS Sri Lanka.
CSS Group wishes good luck to the team at CSS Sri Lanka.
Address Details:
Consolidated Shipping Services Lanka (Pvt) Ltd.
20, 1/2 (1st Floor), Lauris Road
Bambalapitiya, Colombo 04
Sri Lanka
Key Contacts:
Menusha Srilankeshwara General Manager
menusha@csslanka.com
Hansi Rajakaruna
Customer Relations Officer cs@csslanka.com
For more information:
Tel : +94 11 2555 442
Email : info@csslanka.com