CSS Sharjah
CSS Kingston Logistics provides Cool storage facility inside Saif zone, Sharjah. Having a cool storage facility warehouse can be critical to your business and you can have confidence that you can count on CSS Kingston to provide what you need. The temperature controlled warehousing provides clients with storage solutions that preserve the integrity and quality of goods such as food, pharmaceuticals and electronic components. With the state of the art facilities and highly trained manpower in station, you can rely on the expertise and skills of the temperature controlled storage  division at CSS Kingston Logistics.
Conveniently located within SAIF zone, CSS Kingston is easily accessible from all parts of the Northern Emirates. Highly efficient supply chain facilities provide an edge to CSS Kingston logistics over their competitor in the fiend of 3PL management.

Service offering:
35,000 Sq. Ft. Warehouse space dedicated for cool storage
2200 Pallet positions
Suitable for Food stuff, pharmaceuticals & cosmetics
Continuous monitored digital temperature control
Short & Long Term Storage
Web-based Inventory Management Link to Information and Technology
99.9% Order Accuracy
Secured with 24 X 7 CCTV monitoring
For enquiries, contact :
Thomas Mathew – Branch Manager
thomas@csskingston.com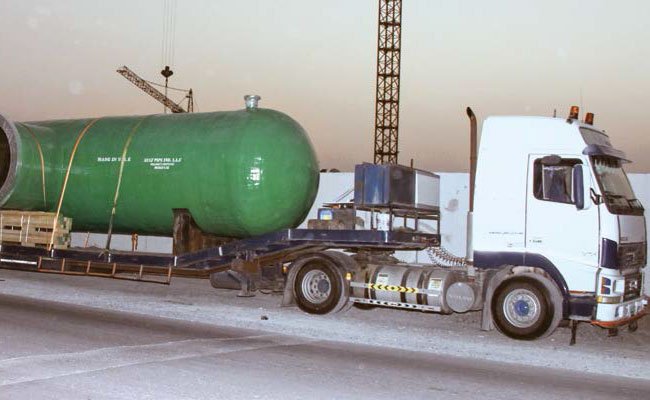 The Projects team at CSS Kingston Logistics FZC, Sharjah successfully moved a Sewage Intake Pump Discharge Header recently. The cargo was moved on a 20mt flat low bed trailer from its origin at Ras Al Khaimah, UAE to the destination at Al Jubail, Saudi Arabia. As is the practice, extensive study and survey was conducted as part of this movement regarding the Origin, destination and the travel route. Each point of the entire project was carefully assessed to ensure a fool proof and smooth journey of the cargo. "We were extremely delighted to have this movement successfully completed within the stipulated time. An extensive study on every inch of the operation made this journey a success. We are thankful to the authorities at the origin and destination for the timely arrangements of all documents" said Thomas Mathew, Branch Manager, CSS Kingston Logistics.
The weight of the cargo was 32 tons with a dimension of 20.6M x 3.2M x 4.475M and this was moved from United Arab Emirates to the destination at Kingdom of Saudi Arabia in 5 days under strict supervisions of experienced staff and transporters of CSS Group. All prior permissions were in place for the entire project movement.
CSS Kingston Logistics FZC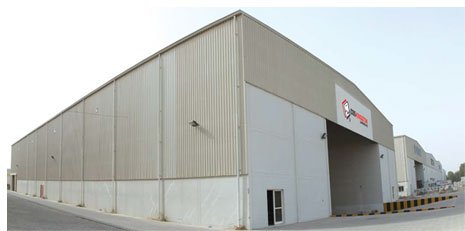 CSS Kingston Logistics has started its full fledged operations from the SAIF Zone, Sharjah, providing specialized solutions for Freight forwarding, Warehousing & Transportation along with other regular logistics activities. CSS Kingston Logistics is a joint venture company of Consolidated Shipping Group and Kingston Holdings.
CSS Kingston joint venture has a strategic presence at the Sharjah Airport International Free Zone (SAIF Zone), enabling them with rapid access, & efficient service in the Emirates business hub. Their leading edge Operational & Warehousing infrastructure, located in the SAIF Zone boasts of over 100,000 sq.ft of high quality warehousing space, fully integrated supply chain process, reverse logistics and full service warehousing & distribution services. The CSS Kingston network spans across Europe, Far East, Middle East, Africa, Americas and the Sub Continent with weekly sailings to more than 1650 destinations.
Facilities & Strengths
• Strategically located warehouse in SAIF Zone, Sharjah
• Integrated software system to manage all operations
• Operational space of 100,000 sq.ft.
• 100% double deep racking system
• Staging and reworking areas
• Operational with state of the art equipments
• Comfortable loading bays
• Computerized inventory management
• Designated space for handling value added services
• Managed and Operated by CSS Staff and equipment
Services Offered
• Freight forwarding & Logistics
• Fully racked Warehouse
• Land Transportation Management
• LCL cargo handling facilities
• Cargo Movement to LCL hubs
• Documentation, Storage & Logistics under one roof
• Dedicated & professional manpower
Contact : info@csskingston.com