CSS Sri Lanka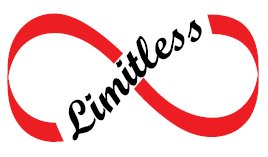 Every year, CSS Group gathers for its annual Sales Strategy Meet whereby the management and sales teams from all of its global offices get together for a number of days for divisional meetings, presentations, case studies, team building activities and an overall review of the current and succeeding year's strategies.
The theme for this year's strategy meet is "LIMITLESS" which was chosen as it represented the unprecedented growth so far achieved by CSS Group and stands for the vision of the CSS Group management for the organization going forward.  The theme was chosen from an in-house competition, wherein all staff globally were requested to provide suggestive themes for this year's strategy meet. Limitless, suggested by Hinna Hussain, Team Manager, Sales (Jebel Ali 1) received the highest number of votes by Senior Management and she received a gift voucher of AED 500 to the store of her choice.
Over the years, the CSS Management had organized the Strategy Meet in various countries across continents. From the sandy beaches of Goa, India, to the picturesque Arabian sea and gulf countries on a cruise liner, to the serene and tranquil environment of Sri Lanka, and the architectural paradise of Dubai, this year their travel takes them to Kerala, also known as God's own country. CSS Strategy meet will be held at Devas Farm House, Thrikkunnappuzha, Alleppey Dist. Kerala from the 15th till 17th of November 2013.
Its varied demographics, culture and traditions have made Kerala one of the most popular tourist destinations in India. National Geographic's Traveler magazine names Kerala as one of the "ten paradises of the world" and "50 must see destinations of a lifetime". Travel and Leisure names Kerala as "One of the 100 great trips for the 21st century" In 2012, it overtook Taj Mahal to be the number one travel destination in Google's search trends for India. Kerala's beaches, backwaters, mountain ranges and wildlife sanctuaries are the major attractions for both domestic and international tourists.
FPS HEADS TO SRI LANKA FOR THE AGM 2013


FPS Group announces that their annual AGM will be held at the Cinnamon Lakeside Colombo Hotel in Sri Lanka, between October 21st-24th, 2013. The FPS Group AGM sets the stage for members around the globe to take part in discussions and network with their fellow freight forwarders from across the globe. The AGM allows for members to have the opportunity to discuss and develop the networks direction and development and also gain a deep insight into the group's future developments.  It will consist of one-to-one meetings, group meetings, networking sessions, gala dinners and social gatherings for all of its members.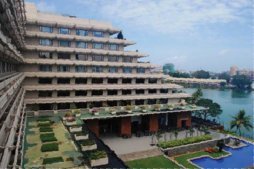 Gihan Nanayakkara, FPS Chairman, Advisory Board gives a hint of the delights that await all those who attend this year's AGM with the theme of "Building on a Strong Foundation," which his company is hosting in Colombo, Sri Lanka, "My country, Sri Lanka, is often described as the Pearl of the Indian Ocean, and for good reason. I count myself extremely lucky to live and work in such a beautiful place, with its history dating back to the birth of time. I and my team look forward very much to the honour of hosting this year's AGM. We are proud of our beautiful country, and very much hope to share it with you."
CSS Group will be represented during the FPS AGM 2013 with active participation from its network offices, in attendance will be: Dean Landers, General Manager CSS Kuwait, Narayan R T, General Manager CSS Bahrain, Jairam KR, Director CSS India, Rahat Talreja, Vice President CSS India and Siby C. Kurian, Senior General Manager, Sales & Marketing CSS Dubai.