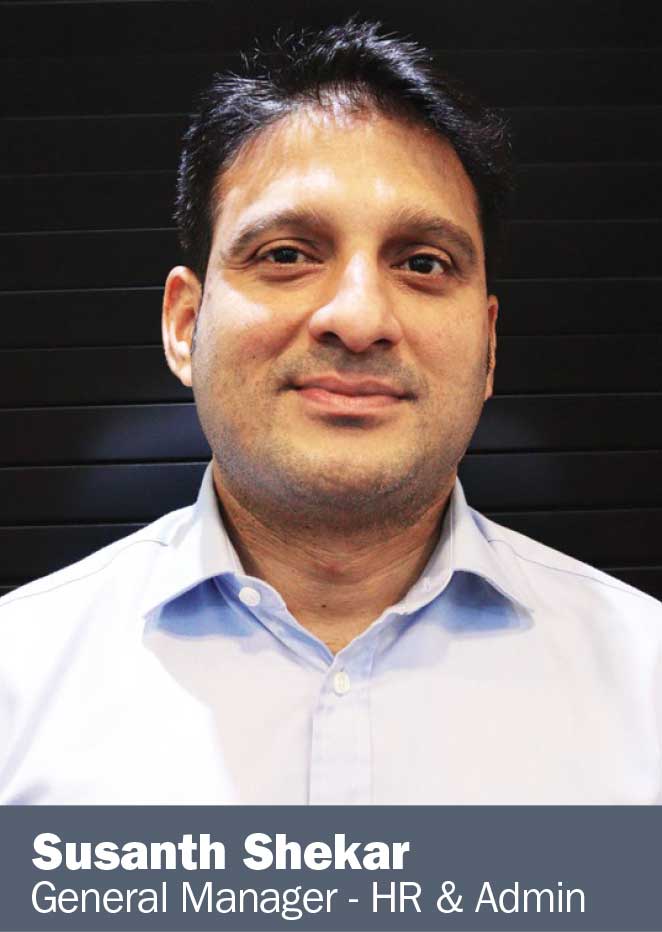 People are the most valuable asset of any organization. It is the workers in the lowermost rungs who contribute to their employer's sustainability and profitability. That's why human resource professionals take on various roles and tasks that can affect organizational outcomes. 
 My career started with the CSS Group in the year 2009. It came with several opportunities and challenges to manage Human Resources for the GCC's entire CSS portfolio. 
Human Resources – the Cornerstone of an Organization 
Effectively managing this human capital and recognizing that human resources need to be both administrative and strategic has built up Team CSS. The most challenging duel was to sustain people in the long run with the best talent management. All members of a person's resources team or department connect the worth of human capital to the company's bottom line. 
 That's where Human Resources becomes so crucial. I have been dedicated to nurturing a team that is adept at dealing with people from all backgrounds and levels of experience, knowledge, and skill. Some of the specified attributes to achieve HR efficacy include flexibility, patience, attention to detail, outstanding communication and listening skills, negotiation skills, and professional discretion.
 In the wake of recent developments around world markets, new challenges are evolving, involving collaborating with project teams and employees based outside the office. Remote working culture has become a necessity and is only bound to increase. Technology and online resources have become pivotal in the onboarding, training, and development of employees.
Data-Driven Decisions
Data analytics provide HR departments with the long-term perspective chances to become more empirical. It provides hard evidence for their opinions, thereby gaining much-needed credibility at the business's very best levels.
One cannot structure and resource an organization as before, as organizations of the future will look radically different. Instead of pushing resources and people based on forecasted demand, fast-paced organizations may instead enable a broad range of resources and people to be pulled on an as-needed basis in response to events in real-time and where they're going to have the foremost impact.
 We have always viewed individuals as a series of fragmented parts like a neighborhood that must be recruited, learn and progress. Henceforth, we'd like to specialize in every employee and their related needs, which encompasses the extended workforce. Only then can we ensure that this increasingly important resource stays just as motivated and high performing as the traditional employee. 
Transforming for the Future 
The employee experience begins at the talent acquisition phase and especially with the onboarding process that follows. If we get this wrong, they're going to not be engaged early. The employee journey must add up to it and meet their changing needs, and that's where digitization is vital.
 Key experiences that have to change significantly are that of the performance and development process. Companies have been experimenting with new performance management approaches that emphasize continuous feedback and coaching, reducing the appraisal's focus.
 Talent ecosystems are now a reality. Companies cannot consider their workforce to be only the workers on their record but must include freelancers, "gig economy" workers, and crowds. We have to create an integrated employee experience to makes sense to all involved in our organization. 
 Therefore, HR needs to fundamentally reshape itself to become a critical driver of agility and be a leader in digital transformation.