Human resources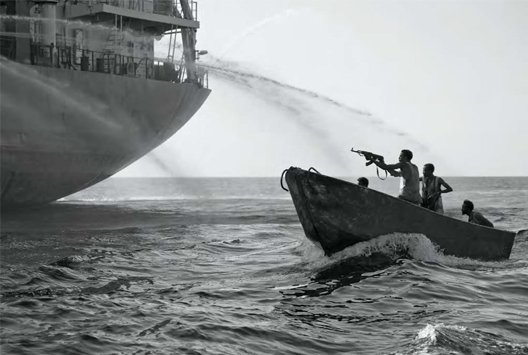 The decision of the European Court of Human Rights (ECHR) comes as an insult to all Seafarers who survived Piracy attacks.  Recently the French government was ordered to pay a good amount as compensation to the pirates from Somalia who attacked French ships on the ground that their human rights were disregarded at the time of their arrest.
Further, to add on to this the ECHR ruled out that Denmark had to compensate nine suspects from Somalia who tried to hijack a Danish tanker vessel in the Indian Ocean, and the reason being that they were detained too long before bringing them before a judge.  As a result, each of them received $ 3,247 for the days they were detained.
The Judgement states that as per Danish law, a citizen cannot be held in custody for more than a day without being presented before a judge.  However, there arose a question why does this rule apply to them since they are neither citizens of Denmark or the European Union.  While deciding on such cases, seldom do the judges notice the threat the pirates or rather these armed criminals cause to the seafarers and their families.  Here in fact, Judges use law to protect these criminals instead of punishing them.  The naked truth is that the pirates actually take away the human rights of the seafarers when they captivate them and never have been the seafarers compensated.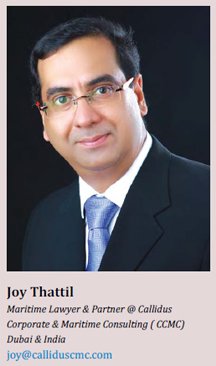 There have been instances where the seafarers were held for 1000 days and more, but there was no ECHR to hear them and grant them a compensation for their suffering.  There are 30 seafarers and fishermen who are held for four years without receiving any compensation, not even their wages.  Nevertheless, the pirates were supported by giving them $ 250 per day for being held.  There have been voices in the Shipping Industry against these kinds of judgements and support for the seafarers and their families.
The Maritime Piracy Humanitarian Response Programme (MPHRP) was set up in 2010 to support and assist the seafarers and also for their welfare. It is an alliance of ship owners, managers, manning agents, insurers, maritime unions, and professional and welfare associations together with governmental and intergovernmental organizations.
The situation of piracy cases and attacks are no different in Asia.  During November 2014, a total of 20 piracy attacks were reported of which, maximum number occurred during June 2014 and the minimum in January 2014. Among these 20 incidents, 11 occurred onboard ships in the Straits of Malacca and Singapore and in the South China Sea and the rest occurred onboard ships while anchored/berthed in the South China Sea, Cochin and Sandheads anchorages in India, Chinagong port, Bangladesh, Samarinda anchorage, East Kalimantan, Indonesia and Vung Tau, Vietnam.
1. DO NOT INTERFERE IN OTHERS' BUSINESS UNLESS ASKED:  Most of us create our own problems by interfering too often in others' affairs. We do so because somehow we have convinced ourselves that our way is the best way, our logic is the perfect logic and those who do not conform to our thinking must be criticized and steered to the right direction, our direction. This thinking denies the existence of individuality. No two human beings can think or act in exactly the same way.

2. FORGIVE AND FORGET:  This is the most powerful aid to peace of mind. We often develop ill feelings inside our heart for the person who insults us or harms us. We nurture grievances. Get over this bad habit. Life is too short to waste in such trifles. Forgive, Forget, and march on.

3. DO NOT CRAVE FOR RECOGNITION:  This world is full of selfish people. They seldom praise anybody without selfish motives. They may praise you today because you are in power, but no sooner than you are powerless; they will forget your achievement and will start finding faults in you.

4. DO NOT BE JEALOUS:  We all have experienced how jealousy can disturb our peace of mind. Remember everybody's life is shaped by his or her destiny, which has now become his or her reality. If you are destined to be rich, nothing in the world can stop you. If you are not so destined, no one can help you either.

5. CHANGE YOURSELF ACCORDING TO THE ENVIRONMENT:  If you try to change the environment single-handedly, the chances are you will fail. Instead, change yourself to suit your environment. As you do this, even the environment, which has been unfriendly to you, will mysteriously change and seem congenial and harmonious.

6. ENDURE WHAT CANNOT BE CURED:  This is the best way to turn a disadvantage into an advantage. Every day we face numerous inconveniences, ailments, irritations, and accidents that are beyond our control. If we cannot control them or change them, we must learn to put up with these things. We must learn to endure them cheerfully.

7. DO NOT BITE OFF MORE THAN YOU CAN CHEW:  We often tend to take more responsibilities than we are capable of carrying out. This is done to satisfy our ego. Know your limitations. Reduce your material engagements and spend time in introspection and meditation. This will reduce those thoughts in your mind that make you restless. Uncluttered mind will produce greater peace of mind.

8. MEDITATE REGULARLY: Meditation calms the mind and gets rid of disturbing thoughts. This is the highest state of peace of mind.

9. NEVER LEAVE THE MIND VACANT: Keep your mind occupied in something positive, something worthwhile. Actively follow a hobby. Do something that holds your interest. You must decide what you value more: money or peace of mind. Your hobby, like social work or religious work, may not always earn you more money, but you will have a sense of fulfillment and achievement.

10. DO NOT PROCRASTINATE AND NEVER REGRET: Do not waste time in protracted wondering should I or shouldn't I? days, weeks, months, and years may be wasted in that futile mental debating. You can never plan enough because you can never anticipate all future happenings. Value your time and do the things that need to be done. It does not matter if you fail the first time. You can learn from your mistakes and succeed the next time. Learn from your mistakes, but do not brood over the past. DO NOT REGRET. Whatever happened was destined to happen only that way. Why cry over split milk?

Have a wonderful 2012!!!!
Those who understand the importance of training absolutely know this to be a fact, it's not a belief or an opinion or a preference. It's certainly not an attitude it's a cold hard fact: training is important.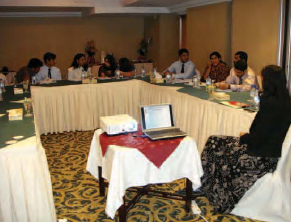 Many people know that training is important because, at one time or another we've all been valuably trained in something or trained someone else to do something useful yet this basic work area. Its clear importance is not fully understood and therefore not fully exploited to make life easier and more profitable.

In today's world everyone is a skilled worker, from the receptionist with minimum requirement of high school education to the CFO with an MBA or PHD, the entire workforce has become a skilled landscape and that means that there is arguably no position that isn't in need of continuous training.

It bears that repeating training can no longer be viewed as a support system liked a good benefit program. Susanth, HR Manager for CSS states that in the skilled workforce of the 21st century, training is essential as it is the core engine of a company because it supports the entire skilled workforce. Frankly, there is no other way whatsoever for a company to comply with this paradigm shift than to understand that training is important. Or rather, that it's essential.

In a matter of six months, CSS has already conducted the following training programs to ensure continuous growth and development of its employees and will continually organize training programs for its staff to polish their skills and surface their untapped potential as this not only helps the employee to achieve the organizational goals but also fulfill their individual goals.

TRAINING PROGRAMS – 2009
Developing effective interpersonal and Communications skill
Planning & Organizing Skills
Customer Service Skills

TRAINING PROGRAMS – 2010
Selling Techniques
Negotiation Skills
Effective Communication (Oral & Written)