CSS GROUP ATTENDS THE DINNER HOSTED BY MAERSK & SAFMARINE
CSS Group represented by their COO, NVOCC Chandrakala and Deputy General manager, Sales & Marketing Rosh Manoli, attended an informal dinner hosted jointly by the Maersk and Safmarine. The dinner was organized during the Breakbulk Middle East 2019 conference at the Mint leaf of London, Emirates Financial Tower on the 11th February.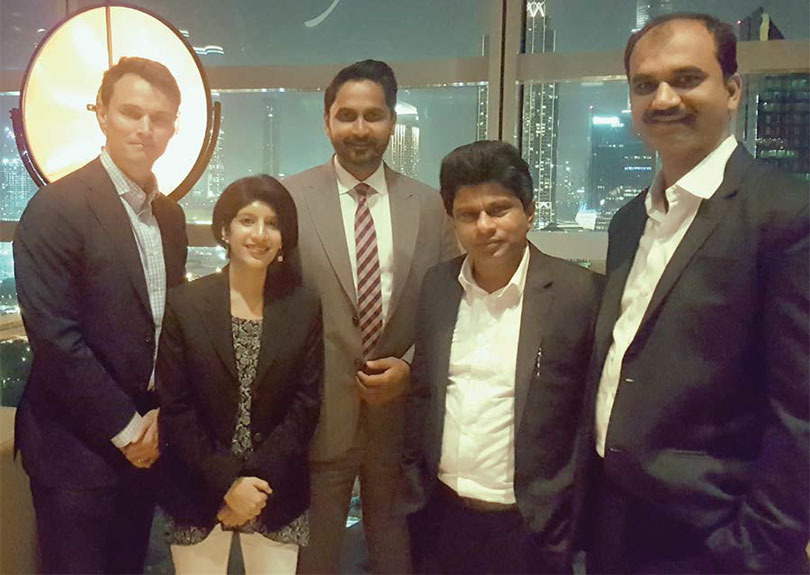 CSS Group enjoys a great working relationship with both Maersk and Safmarine over the years. "It gives a positive vibe when you share your time with long term friends from within the professional community. Thanks to Maersk and Safmarine for a delightful dinner networking opportunity" mentioned Chandrakala about the event.
Christopher Cook, Managing Director UAE, Oman & Qatar, Manoj Panicker Special Cargo Manager, Revenue Management A.P. Moller- Maersk India from Maersk and Pankaj Kumar Regional Manager ME & Africa from Safmarine posed for a photo with CSS Group representatives. "Such get togethers provide invaluable opportunity to share ideas and discuss many industry related topics. Great evening and thanks to the hosts" commented Rosh. Breakbulk Middle East 2019 was held on 11th & 12th February at the Dubai trade Centre.