Network News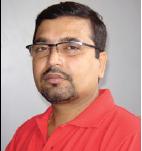 If you ask about recession or economic crack down to a common man, roaming through the streets of Kolkata, he may ask you back, "What is that?" The entire world has been talking about recession, but many are reluctant to admit that it has hit India. Console Shipping Services, Kolkata may unfold some facts and figures to convince you that business has not become stagnant. CSS Kolkata management and staff takes pride for being considered as one amongst the first three players, in terms of business by the shipping fraternity in their region. A result they achieved only because of hard work and commitment.

Arup Ray, Director- CSS India says that they give priority to start their own warehousing facility in the near future to bring in total solution for servicing their clients. Kolkata is a region where the CSS Management eagerly looks at in this regard. Presently CSS India from its operational base in Kolkata caters to the need of the entire West Bengal region, Orissa, Tripura and Assam. They extend their servicing to the neighboring countries of Nepal and Bhutan as well. "The only way to penetrate the interiors and some remote locations in the North Eastern region is to have a strong and efficient transportation network. Concur service is available in some parts but it only depends upon the load factor and it cannot guarantee timely service" Arup Ray adds. There is a rise of 5 to 7 % in the cargo movement in Kolkata. The timely intervention by the government authorities and the port ensures a steady growth of cargo movement.

For the Kolkata Port management, tariff flexibility was not the only strategy. It worked towards attracting new types of cargo that would also give a boost to the economy of its hinterland. For instance, it found out that West Bengal had an annual surplus of 2.5 million tons of vegetables and flowers, and they were routed for export to Singapore, Far East, Middle East and European markets which would otherwise had gone to waste or be sold in the domestic market at a negligible price. Another such move was to create special linkages with ports in Chittagong and Narayanganj in Bangladesh. Those were all aggressive measures to attract more cargo for the Kolkata port system and are certain to improve its performance. CSS Kolkata is optimistic and has taken a strong measure to tackle the greater opportunities lying ahead. They have well trained professionals to fulfill this. Hence there is nothing called looking back for Arup and his team in Kolkata.
Anker Leschaco Group's recent visit in the month of September to CSS Group Middle East was surely cementing the association with excellence for both the leading freight forwarding companies. CSS Group had the pleasure of hosting the visit for Jorg Conrad (Owner), Oliver Oestreich (Member of Managing Board) and Claus Dieter Osthoff (Finance Director). The team had a tour at CSS Group CFS administration office and facility areas. Leschaco team were given detailed presentation about CSS functional and operational activities. Paul D'Souza, Sr. VP-Sales & Marketing and Siby C Kurian, Asst.General Manager hosted the visit. Through this enhanced strategic merger between both companies , the clients will have access to time definite, multimodal transportation and logistics services on a global scale.