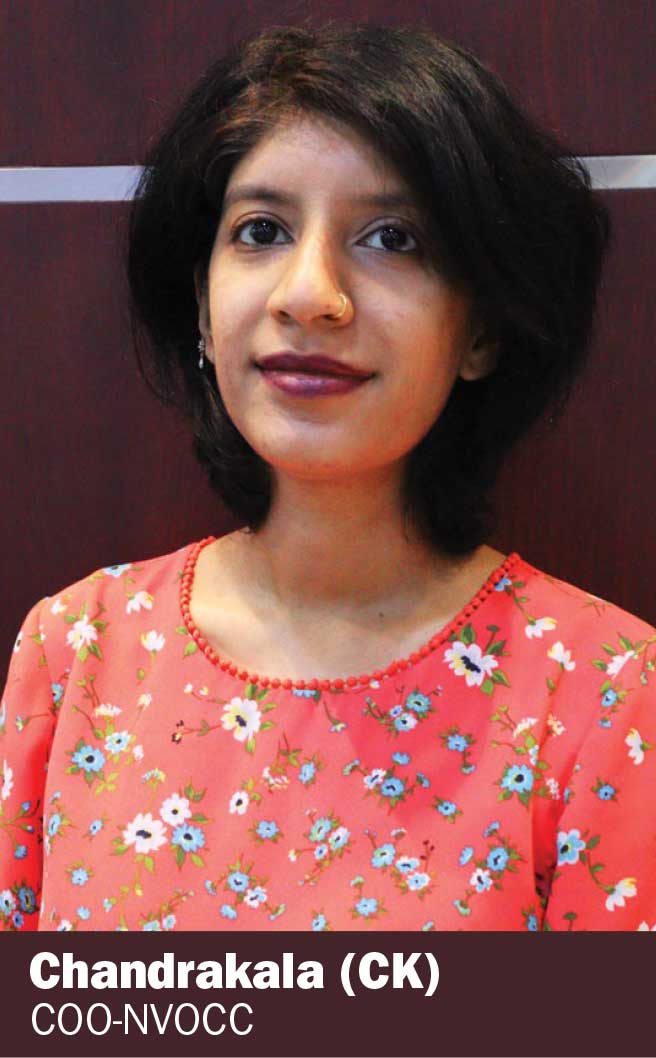 My CSS career began as I stepped into the hallowed portals of the CSS HQ in the year 2010. Since then, every year has brought in new challenges and opportunities, and I have seen myself do several mantles to reach where I am today. 
 As I handle the LCL Consolidation division along with my able teammates, we have come to realize this vertical is purely dependant on the mutual and strong cooperation with our partners and relentless local sales service. If the right synergy is not maintained, the consolidation will cease to thrive. 
A Season of Shifts & Changes
Over the past decade of my tenure with CSS, I have seen a dramatic shift in consolidation behaviors and patterns. Who would have guessed that a primarily prepaid market would turn into largely an import market? 
 We would have never predicted that congestions and void vessels would make customers consider LCL movements to ensure that their cargo reaches the destination. Today, the buyer has full control over building a successful import consolidation box. Today's customers demand more direct services rather than having their shipment being re-handled at a transshipment hub.
With several factors to consider, from local and overseas compliances, LC requirements of our customers, carrier policies, customs policies, our checklists have become endless. We have often found ourselves stretching our limits by being creative, having to jump over the innumerable hurdles to avoid the business's pitfalls. 
Having taken many calculated risks by introducing new strategies and out-of-the-box thinking, we have grown the consolidation business despite the many variables that came in our way. 
Our Outlook for the Future
Not for a moment should you consider that this is a message of negativity, instead, by understanding that our ever-evolving environments, we should work together as a team to follow the stratagem to success.  
With the Israeli market opening up with the landmark Abraham Accords' signing between the UAE and Israel, we can predict a surge in trade ties between the two nations. The revival of trade ties with Lebanon also presents a positive outlook for the future. 
With plans in the anvil for UAE to become a manufacturing hub, we can naturally expect an increase in export consoles. As the GCC region's nations thrive, it translates to the Jebel Ali Port's growth, a win-win for all!
A free-market economy, the business culture of UAE enables ease of business, which in turn leads to the mushrooming of other players in the field who offer ludicrous prices to capture the market.  
The congestion might linger on for the first quarter of 2021, but it should ease from then on. We will continue to offer our clients flexible solutions that cater to their specific needs and requirements. 
Even though the "invisible enemy" wreaked havoc in 2020, we succeeded in achieving the same business volume as in 2019. In 2021, we hope to double the current volumes and service unique sectors. 
The 3-point strategy for the year ahead will be to:
Sell smart

Refine our customer service 

Build up the network synergy
Nurturing a Culture of Positivity
At CSS, we practice an open-door policy. We encourage our colleagues to talk to each other. If the manager or team leader has caught the vision, the teammates are bound to follow suit. As a practice, we will not wait for our teammates to reach out to us, but we will communicate the vision to them to see it come to fulfillment. 
The inception of the CSS business was with consolidation. We have to strive hard to ensure that this division will continue to remain the very heart of CSS and drive growth for the company. To achieve this goal, CSS will move ahead by making path-breaking decisions out-of-the-ordinary and not always the norm.