Perspective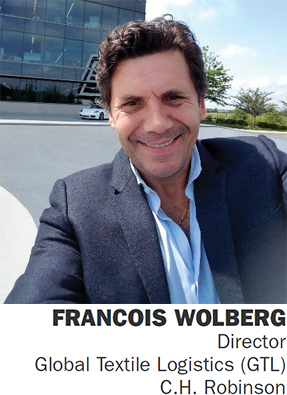 The business of freight forwarding is a truly international one. Not just do we ship goods from numerous countries, but our industry allows us to travel to new countries, embracing new cultures, and eating new types of food. Or sometimes we are at our desk interacting with colleagues from other places that we may not meet but whom we deal with on a regular basis. Our clients and colleagues are just as unique as the countries they are from, and it is important for us to know who they really are. The world is global, and it's increasingly harder to navigate. To help us, we need to look at things from a different angle.
Facebook, Instagram, Twitter, WhatsApp and all the available technologies have been fantastic at allowing us to be in contact with the world in an instant. We are emailing each other hundreds of times, talking to each other often on the phone during conference or individual calls, and exchanging many texts, but do we really know who is on the other side?
The interpersonal relationships we build with clients and colleagues is an important one. In today's international work environment, this relationship building becomes more complex. Our clients and colleagues are unique and we need to recognize this and take time to learn about them. When talking to a colleague or client from another country, take a chance to ask how their daily commute is, how long it takes, which mode of transportation they are using, how challenging it might be. Ask them about their main holidays, their rituals, or anything you would like to know. Take the time to simply ask how are they are doing today. Listen to their replies. These conversations written or spoken will help you to better understand the country and the people you are dealing with every single day and this effort will go a long way in building better relationships with each other.
If you travel to or even have meetings in your home country with people from Egypt or the Middle East in general you need to know you should not shake hands with a woman and you will often kiss a man on the cheek to say hello. Egyptians love to negotiate and a meeting can become very colorful as both parties try to get the best deal. If you are offered a drink you should never refuse; they are likely to be offended and you may lose the opportunity to close a deal. Do not show the bottom of your shoes when you sit down to talk to someone as it is a huge sign of disrespect. After the meeting, when your counterpart walks you to the door or the elevator, take this as a really good sign – it is one of respect and means the meeting went really well.
If you travel to India you will quickly learn that a meeting can take a long time as there is a ritual you must respect if you are looking to close the deal. Sometimes your first sight will be many pairs of shoes sitting outside an office. Do not ignore this, as it means the host wants you to take your shoes off prior to coming in. It is a sign of respect based on his religious beliefs. Once in, it is common to make small talk. Then talk about what brings you there. Refreshments and snacks are next, and do not say no! Most of the time you will have to use your hands instead of utensils when you eat. Do not be offended, wash your hands and do the best you can. Finally the meeting will conclude resuming what was discussed and what action and follow up shall be taken. Follow this simple protocol and you are certain to be appreciated for it.
When dealing with people from France, be aware of a few things prior to engaging in a negotiation. French people in general have a tendency to say "no," right off the bat, requiring you to move the "no" to a "yes" if possible. You must prove yourself. Do not be discouraged and keep introducing your services and be passionate in what you believe. French and Europeans in general are very loyal so if you succeed to convince your eventual new customer or colleague you will keep him for a long time. Lunch is a religion in France so do not hesitate to invite your interlocutor. This gesture can go a long way to gain the respect of your future or current client.
Every country, region, and city in the world have their own traditions and rituals, and it is impossible to learn them all. But, it is important in our business to try to understand our clients and colleagues the best we can, as any effort you make will be noticed and appreciated. You will see your relationships and partnerships with your colleagues, vendors or customers strengthen. Be curious, ask questions, be respectful, be knowledgeable about your business, and educate yourself about them. Knowing our clients and colleagues from a different angle is extremely important and you will be rewarded for trying more you can imagine.
"How to Keep Focused in a Noisy World and Progress at Work"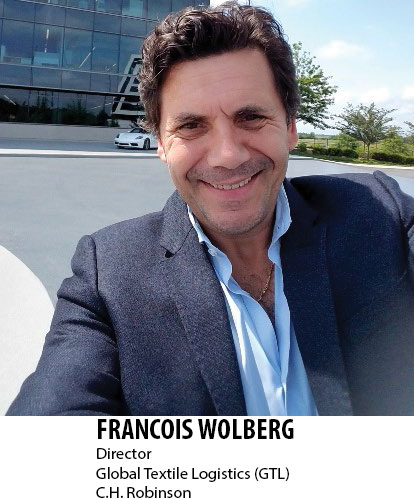 In today's world, where technology seems at times to be taking over our lives and where external noise is getting louder and louder, it's becoming increasingly more difficult to maintain focus. Especially at work.
Take a simple example in your daily life; you wake up, get ready for work and already your brain has been challenged by messages received overnight from your work place, text messages from friends and family, WhatsApp messages from people across the world, not to mention breaking news and relentless advertising bombarding us at every turn. Add in Twittter, Instagram and Facebook, and by the time you reach the office you've already been pulled in a million different directions. Alas you sit down, and are faced with an overloaded inbox and phone calls to take and make, and the need to interact with colleagues all at the same time.
HOW TO STAY FOCUSED IN THE MIDST OF ALL THAT?
It requires discipline and a strong willingness to follow a plan. In the midst of daily distractions and task items, it's important to keep focused on the goal of your job. People who succeed and climb the ladder have managed to do this, and you can too. Every day we must overcome the distractions and focus on the job at hand, finding time to do that one thing that makes a difference. We must tell ourselves that every day we need to have done something to help grow the company, something to help us reach our goal at work.
I lead and manage a great deal of business within my company and often feel pulled in many directions. I remember the goal of my job. To grow business for my company. To sell. My strategy? Every day I look at what I can do to accomplish something important which is going to give me an opportunity to grow my business and my division.
For example:
Spend the entire day visiting customers – consolidate existing relationships and build new ones.
Spend time researching and studying the market and identifying new potential clients.
Set a number of calls and review expectations and results with our sales force.
Share ideas with managers – Identify growth opportunities in developing new products & new lanes.
Prepare a sales trip logistically and design a strategy.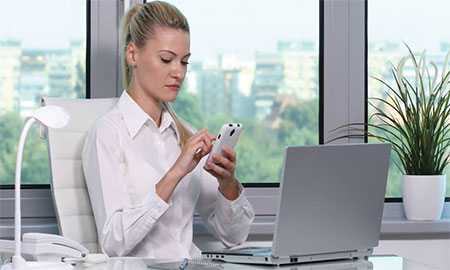 Whatever you set your goals at, remember that at the end of the day you need to be satisfied about what was accomplished and not waste it as we often do not controlling our own time and actions and spending the day doing only clerical tasks.
As the year comes to an end, I encourage you to thinking about what you can do in 2019 to turn down the distractions and reach your goals at work. You'll be amazed at how fast you will progress in your job, and more importantly, you'll leave work with a feeling that you accomplished something towards your goal, which is a feeling louder than any other noise.
I wish you all a wonderful holiday and happy new year 2019….
Stay well until the next chronicle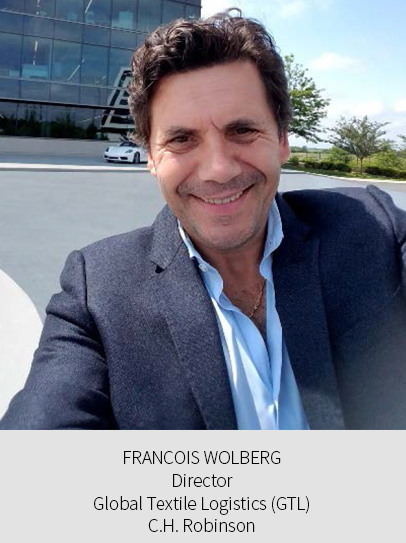 Like many of us, I came to this industry by chance. Since I was a young & living in France, I have always traveled; I was first intrigued by the USA, then Israel, Morocco, and Europe. I began my career in sales, selling Moroccan freight services for an Italy-based company. I never expected to spend the next 26 years in the shipping industry, working on five continents and traveling to more than 50 countries. In addition to my native France, I have lived in Morocco, Italy, Tanzania, Egypt and now the USA. As the years went by while working for various companies I learned every facet of freight forwarding and developed country-specific and industry-specific skills. I found my niche by applying the science of freight forwarding specifically to the Textile Industry, which fascinates me. This industry focus is a vertical approach that works well in our industry. Textile clients love and appreciate services tailored to fit their unique transportation needs!
Despite the technology which seems to infiltrate every aspect of our lives, logistics is still considered very archaic and old-fashioned when it comes to how we approach clients. This can be a great thing in a way because it allows us to personally communicate with our clients face to face and develop relationships, something crucial for success in the industry. Also, it's incredible to consider that we are using Ocean containers, Airplanes, Warehouses, Trucks, & Trains much in the same way we did decades ago. Not much has changed since we invented the first container ship in 1956 (62 years ago). This is a fascinating industry built on years of stability, and a great industry in which to have a career – especially If you like traveling and working with people all over the world.

If you are the type of person who likes to be challenged every single day I can promise you that your customers, colleagues, and suppliers will fulfill that need. As we say in our industry "We are only as good as our last shipment!" The International Freight Forwarding Industry fills a great need for the international marketplace. As long as people are buying and selling goods across the world, there will be jobs and opportunities for us all.
I encourage you to embrace this industry and find your own niche within. Every day is different and I can guarantee you that having a career in this exciting industry will keep you motivated and provide great career opportunities. Simply put, this industry is fun and rewarding. I will share a little secret with you – Always think Monday is your first day at the office; be curious, excited and ambitious and your journey will be a wonderful one.
Stay well. Until the next Chronicle…