A DONATION DRIVE WAS ORGANIZED FOR A COLLECTION OF MATERIALS FOR DISTRIBUTION
The holy month of Ramadan was well observed with some significant initiatives within the CSS Group. As usual, an Iftar party was organized for the staff at the Regional Headquarters in Jebel Ali wherein the participation was remarkable. Food packets were distributed amongst the staff and management during the function.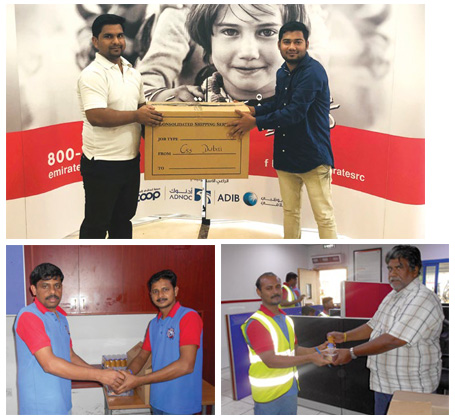 A donation drive was organized throughout the holy month, which was well received by the staff of the company. Boxes for collection of dress, shoes, toiletries, and snacks were kept at the Headquarters, Homeward bound, and Abu Dhabi offices and the closed boxes after collection was handed over to the Red Crescent society for distribution. "Ramadan is a time of generosity and giving, and we wanted to allow the staff to have easy access to helping others by donating things that they no longer require or by purchasing new things." Mentioned Sasikala, Manager, Corporate communications, CSS Group.
The Management of CSS conveyed their Eid Al Fitr message to the staff members and well-wishers of the group company.