THE ANNUAL CSS GROUP STRATEGY MEET CONCLUDES ON THE 16TH OF NOVEMBER, 2017 IN RAJASTHAN, INDIA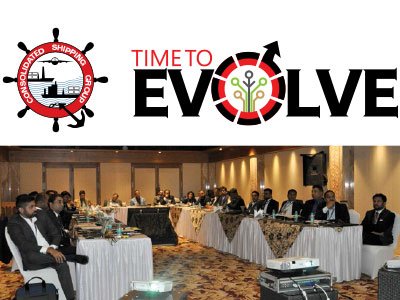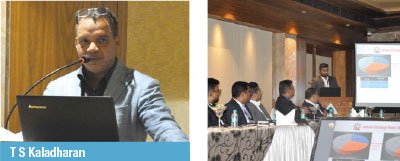 November 15th, 2017: The CSS Group's annual Strategy Meet 2017 was held at the Hotel Lakend in Rajasthan, Udaipur, India from the 15th to the 16th of November, 2017.
Each year sees members of the CSS Group's various management teams from across all branches come together for two days, to crunch and discuss the year's performance, and scrutinize the next steps for yet another successful year.
Each delegate attending was able to further discuss and question, bringing to light various viewpoints for each division presented. With the opening of the CSS Group's offices across the Kingdom of Saudi Arabia (Jeddah, Riyadh and Dammam), and the introduction of the Hospitality & Hotel Logistics division to its ever-growing portfolio, the CSS Group is set on the right path to more success in the coming years.
The Group's new aggressive strategy to navigate its teams across the world perfectly blended in with its yearly motto 'Time to Evolve', especially with its introduction of CSS KSA and CSS Hospitality & Hotel Logistics. The Group's ability to adapt and – for lack of a better word – evolve with regards to competition, processes, technology and relationships is what it prides itself for.
Strategy Meet 2017 Socials (after hours):
In other news, in order for the Strategy Meet 2017 to commence a half hour later, at 9:30 a.m., CSS Logistics COO Rakesh Menon, CSS Group Vice President for Freight Forwarding Ajay Krishnan, CSS Bahrain & Doha General Manager Narayan, and CSS Group Vice President Projects & Operations Sreenath, each vowed to do ten push-ups. Whether they succeeded or not, is another matter entirely.
The CSS Group thanks its host – Hotel Lakend – for its staff and employees being incredibly helpful in making the CSS Group's Strategy Meet 2017 a success.
Team building exercises -organized by the CSS Marketing division – before and after the conference did not fail to entertain delegates.
The CSS Group will always work hard, and play harder.