Lighthouse - May, 2015.
Celebrating 20 Years of Excellence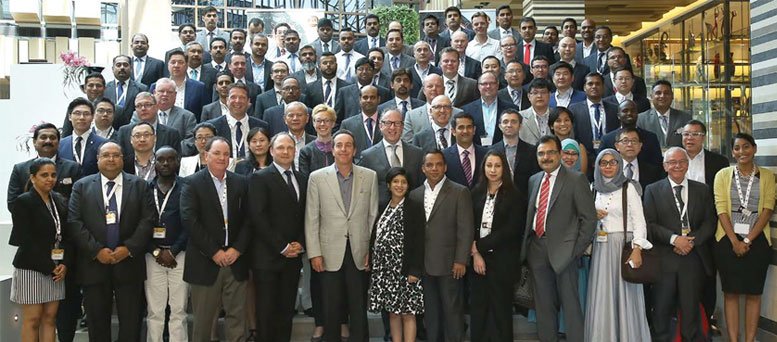 Consolidated Shipping Group celebrated its 20th anniversary of operations in the field of freight forwarding and logistics from March 12 to 14, 2015. The new Hyatt Regency Dubai Creek Heights was the main venue for the functions where the conferences and meetings were conducted. The conference on the 13th March was attended by the Global agents and partners of CSS Group along with the senior management and Sales and Marketing heads from all CSS offices. There were some interesting presentations from guest speakers representing Maersk line, Abudhabi ports authority and Oman International container terminal (O.I.C.T)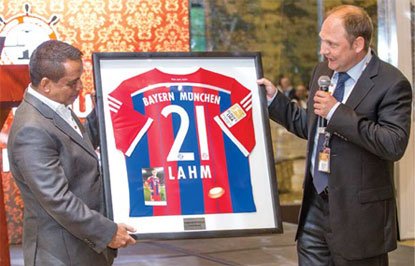 On the 14th March a one to one networking session was hosted at Hyatt Regency Dubai Creek Heights. The overseas agents were provided with an opportunity to interact with each and every department of CSS Group and also with the associate and franchisee offices of the company. The agents had to register on-line prior to the event for availing this provision. The day saw some very healthy and fruitful interaction between the delegates.
A company, which was started 20 years back as a small firm with minimum staff strength to cater to the logistics requirements in Dubai, has grown to become one of the most sought after names in the field of freight forwarding and logistics today. With diversified operational presence within the shipping and logistics industry, CSS caters to a cross section of business community around the globe. From NVOCC to Projects and from Relocations to Heavy Equipment logistics, the company with the professional and skilled team designated for each department, touches every point related to shipping and logistics. More than 800 people work with CSS Group today in the Middle East and the Indian subcontinent. CSS group offices in the Middle East and the subcontinent joined hands and made the 20th anniversary celebrations memorable.
The senior management and the Chairman of CSS Group, Mr. T S Kaladharan extended gratitude to the Government of the UAE, loyal customers, valued partners, and most importantly, their trusted employees for making this event a successful one.