Lighthouse - July, 2019.
Celebrating International Yoga Day
CSS GROUP ORGANIZES YOGA SESSION TO THEIR EMPLOYEES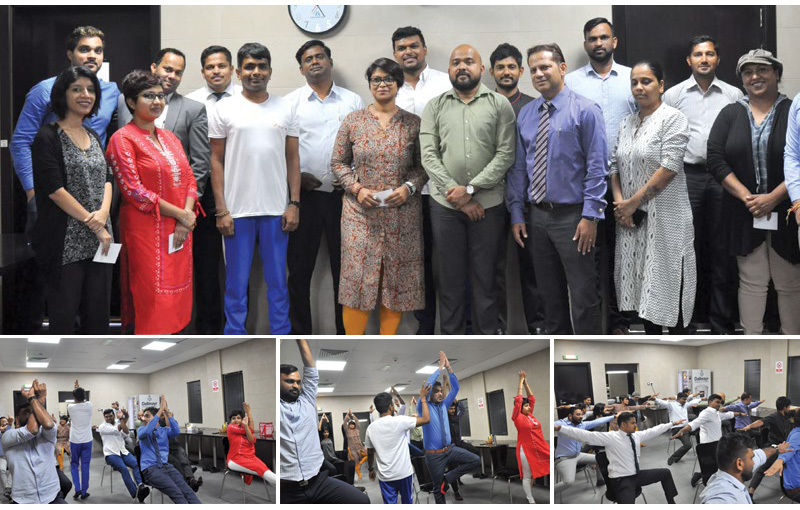 CSS Group observed the International Yoga day by conducting a Yoga session led by Mr. Rohitaksha, Yoga master from Arya Yoga. The programme was organized at the CSS Head Quarters in Jebel Ali. Interested people from amongst the different departments of the company attended the session.
The United Arab Emirates celebrated the International Yoga day with various events across the country. Thousands of residents from the Indian community participated in yoga sessions at Umm Al Emarat Park in Abu Dhabi on Thursday evening to mark the 5th International Day of Yoga.
The Indian Embassy in Abu Dhabi hosted Yoga Day celebrations at the park from 7pm onwards on Thursday evening. Shaikh Nahyan Bin Mubarak Al Nahyan, UAE Minister of Tolerance, inaugurated the event who was the chief guest at the function along with Charge d'Affaires of the mission, Smita Pant.
Yoga has been around for centuries (originating from India thousands of years ago) and is attributed to connecting the mind and soul. In the fast-paced world that we live in these days, more and more people are turning to yoga and meditation to clear the mind – plus it's a brilliant workout too.