Lighthouse - November, 2015.
CFS Facility at Sohar
The new CFS facility of Arkan Sohar is operated by CSS Group


The first of its kind CONTAINER FREIGHT STATION in the Sohar Free Zone, ARKAN SOHAR FZC is positioned to provide convenient and seamless deconsolidation of LCL cargo coming in via the Sohar Gateway. Proximity to the port, the customs bonded CFS, ensures productivity and the fastest possible turnaround of cargo.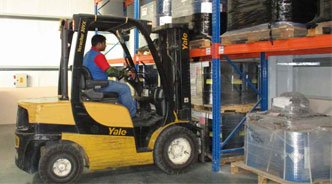 With the ability to provide 3PL services as well, including short term storage / value added services ARKAN SOHAR is much more than a deconsolidation destination. This CFS service provides 1500 sq.meters of dedicated storage space, customs inspection facility, and ancillary logistics like IVMS enabled transportation, port to door cargo visibility and knowledgeable support systems ensuring the fastest turnaround for LCL cargo in the market.
Key Features

1500 sq.mtrs of warehousing with DG dedicated storage space
Strategically located in the Sohar Free Zone
Dedicated Customs inspection facility at the CFS
IVMS enabled transport.
Customs Clearance Capabilities
In this new venture, CSS who manages the operations bring with them, their International network of partners, and their vast experience in the industry, and the same level of professionalism and dedication that is expected out of them.
About Sohar port and freezone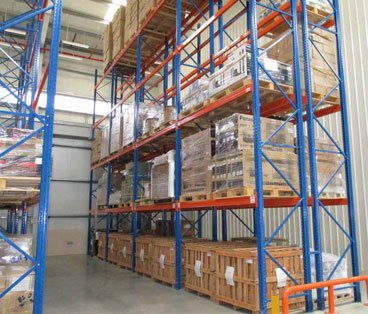 SOHAR Port and Freezone is a deep-sea port and adjacent free zone in the Middle East, located in Sohar, Oman, around 200 kilometers northwest of the capital Muscat. With current investments exceeding $15 billion, it is one of the world's largest port and free zone developments. It lies at the centre of global trade routes between Europe and Asia.
SOHAR is currently home to logistics, petrochemicals and metal clusters that feed downstream industries with iron and steel, plastics and rubber, ceramics and chemicals. The port is equipped with deep-water jetties capable of handling the world's largest ships.
The Port was originally established in 2002 and the Freezone was added in 2010. SOHAR Port and Freezone is managed by Sohar Industrial Port Company (SIPC), a 50:50 joint venture between the Port of Rotterdam and the Sultanate of Oman