Lighthouse - July, 2017.
CFS Staff Party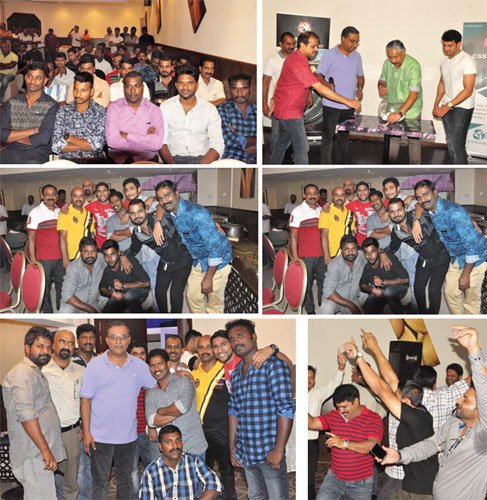 The CFS team of CSS organized a celebration on 21st of April for a staff party at the Fortune Plaza hotel in Dubai. It was fun gathering and lot of activities which started at 11 am in the morning. On this special occasion the entertainment programmes, karaoke music, food and beverages were organized by the famous "Tharavadu" restaurant in Dubai. "We consider our staff as the greatest asset of the company and that is the reason why we organize such get together parties. It was indeed a great experience to share their joy and happiness on such a marvelous function" mentioned Anil Kumar, Director, Finance and Administration. Sreenath V, Vice President Operations & Projects, Susanth Shekar, Manager HR, Shelly Varkey, Manager Admin and Don Raveendran, Manager NVOCC & CFS Ops. also attended the function along with Anil, representing the CSS Group Management.
In between programmes, lucky draws were arranged for the staff. The lucky ones walked away with prizes as expensive as mobile phones and gift vouchers. There were 60 lucky winners and amongst all of them, Hameed from the transport department of CSS walked away with the Mega prize. As a gesture of friendship and long term trust towards CSS Group and its service within the Logistics industry, gifts were sponsored by the vendors and transporters.
CSS Group Chairman and the Senior Management extended their gratitude to the sponsors, valued associates, and all CSS departments who had sponsored the prizes for the CFS 17th Annual Staff Party.