Lighthouse - November, 2010.
Chairman's Message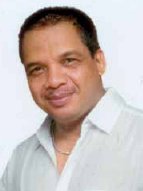 Confusing ideas often prevail when one discusses the merits of being a team leader and his/her leadership qualities. Unlike a generalized overview of a leadership role, a team leader requires specific qualities because, within a company they have a well defined role. Energy, enthusiasm, willingness to shoulder responsibility, supporting the team and lead from the front ensures a strong team. To be more succinct a good team leader should have an ability to make the team come together to achieve more than a group of individuals. Sometimes team leaders lose their focus when there are changes happening due to the newly implemented strategies. This is because they forget the fact that changes are inevitable in the progress of an organization where the team leader also have the responsibility to contribute. According to Peter Drucker, the most popular management consultant "Management is doing things right; leadership is doing the right things".
At CSS we have succeeded in creating an effective pool of team leaders who critically follow the strategies and lead their teams to success. By keeping this achievement uppermost in our minds we will ensure our future plans attain their full potential.