Lighthouse - September, 2013.
Chairman's Message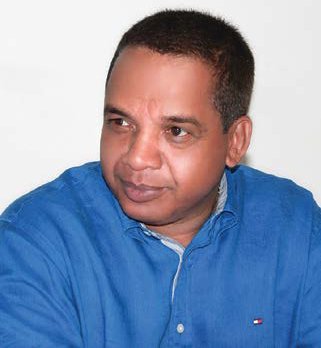 Have you ever wondered how companies calculate the value of their employees? It is a question I have often pondered upon. Interestingly, I soon realised that, in the business world, there are numerous theories which are supposed to help work this out. Does this sound odd? Well it did to me, because I believe we must place importance on employee intangibles whenever one tries to value the worth of his staff. However I never forget that such an assessment is a two-way exercise. It is equally crucial to accept that my employees are free to assess and express what they think of our Company. Attitude, passion, creativity and knowledge are all qualities which give an indication of intangible staff values which apply equally throughout our Company.
As Chairman I consider it important to promote an environment where we provide opportunities for all my staff to feel valued and part of a caring community. Gone are those days where productivity was calculated only in terms of numbers. Working, without passion, is what machines do. As real people, it's our emotional and intellectual qualities which make a fundamental difference. It is these traits which enables our Company to achieve distinction above others. We all need a workplace where we enjoy attaining our dreams. Enlightened by these thoughts my managers understand why "pushing the boundaries", within their domain, enables all of us to feel valued because our passions and skills are all brought into play. This results in actions which stimulate our sense of adventure, whilst building on the tried and trusted. Discovering and learning new ways that work, and those which don't, keep us on our toes. Such invigoration makes for a meaningful and exhilarating workplace where we use our intangible attributes to stimulate innovation and growth. It is this ethos which interactively unites us all; where the real value of employees and our Company, is truly determined.