Lighthouse - March, 2015.
Chairman's Message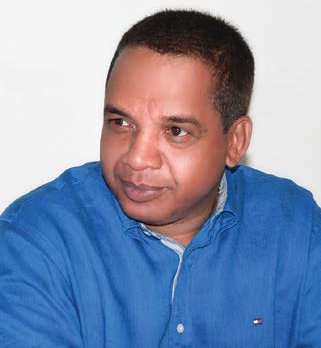 It seems like only yesterday that we celebrated our 15th anniversary. Time really does appear to pass quickly, especially when one is focused enthusiastically on objectives and achievements. It's somewhat unbelievable that five years have passed and we have now reached our 20th anniversary. The excitement, challenges, opportunities, successes, and admittedly some minor misses, have spurred us all along at a pace which has made the passage of time seem a distant concern.
As we mark this 20th anniversary milestone our successes underscore, with confidence and determination, our abilities to identify and respond to the challenges and needs of our industry. However every success brings humility, because we must never take things for granted. We have learnt from our experiences and we must continue to do so. I applaud our clients and partners as they have always stood strong, walking alongside us, with their encouragement and support.
We are also able to look back and gain strength – strength which will enable us to navigate any unchartered stronger currents ahead. Shipping continues to be our passion and this drives our pledge to uphold our values of respect, honour and commitment in an unfaltering manner. These values, that have played a major role in our success, will stay with us because they are at the heart of C.S.S.
This anniversary, like many others, provides a starting point from where we will use our skills and experiences to grow, continuing to prove to the world that our enduring values will remain steadfastly with us in the years to come. Our partners, stakeholders, associates, and equally our trusted staff, will hopefully be enthused and encouraged by our commitment to always do what we preach.
We wish to extend our sincere thanks to the ministry of the UAE, all officials, and the various government departments at this occasion. Also my hearty congratulations are expressed to everyone at C.S.S. on our 20th anniversary.