Lighthouse - September, 2019.
CHAIRMAN'S MESSAGE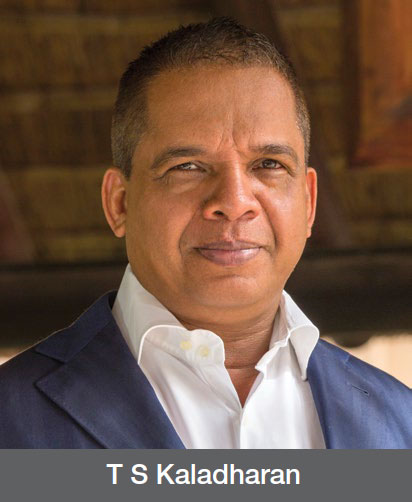 Two decades ago, when CSS launched the first edition of our 'Lighthouse' magazine, we had a vision. Innovatively, it was to interact with the shipping logistics fraternity, by providing interesting information about events and updates from within the CSS Group. It transpired that, in a very short space of time, 'Lighthouse' built up a globally increasing readership throughout the shipping and logistics industry. Consequently, it started garnering more compellingly relevant news and feature items to showcase to our readers. The support and encouragement we have received over all these years has been staggering. Across the world, our print copies reached more than five thousand pairs of hands. Partnered alongside this, our digital edition started picking up the show with an exponential growth of half a million readers online.
It is true that a printed magazine gives you a more tactile experience, as it opens up an emotional channel with the content, when it's held in a reader's own hand. But being a responsible company, committed to preserving the environment, we have decided to reduce the usage of paper within the CSS group and go green. In line with this commitment we've taken a decision to completely digitize our magazine. Whilst we are sad to discontinue the print edition of 'Lighthouse', we are very excited about exploring how the advantages of 100% digitization will benefit our publication. We promise that this new change will not impact in any way on the quality of its content. We will happily rise to the challenge of continuing to engage our readers with more interesting topics from within the industry.
It's said that: – 'It ain't what you do, it's the way that you do it'.
We intend to 'do it' in a way that will carry forward, the new digital online format of 'Lighthouse', as an acclaimed flagship publication for CSS and our global industry