The first months of 2022 have seen a couple of curveballs thrown our way. The transport and logistics sector has teetered under economic, industrial, and geopolitical pressures.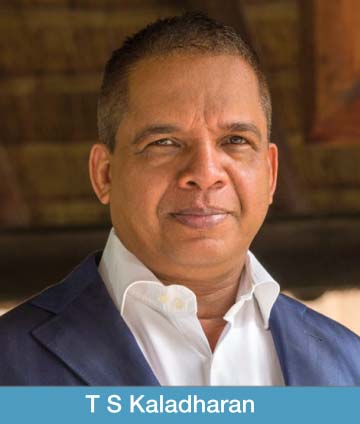 An Inclement Season
We have seen the rise in fuel prices that have impacted all modes of transportation. The pandemic-induced restrictions in oil production would require time to shake off and scale to capacity. The present Ukraine war has further imperilled the global commodity markets. International sanctions on Russia, one of the largest oil exporters have deepened the situation. All this is in addition to the foregoing supply chain challenges and labor shortages.
The sector witnessed soaring inflation and a weaker dollar. Crude oil prices have reached record levels in the US, and the current volatility exposes the uncertainty in the global energy landscape. There has been a weakening in connectivity between North Asia, including Japan and South Korea, to North America. This has led to more short sea services to China and trans-shipment to trans-Pacific services.
Meanwhile, the closure of the Ukraine – Russia air space would translate to longer lead times, and the impact of this crisis would only be realized in the months to come. Further, China reeling under strict quarantine measures would create further production and transportation disruption. We can expect higher cost pressures, especially between Asia and Europe.
However, consumer demand has seen an uptick in recent months, and this trend will continue. While demand increases, ports have seen increased vessel bunching, berthing delays, and reduced-yard capacity. Carriers are using blank sailings to reduce congestion.
Keys for Success Amidst Rough Times
Again, e-Commerce has been growing, amplifying demand, especially in the US. Experts call on us to focus on localizing the supply chain networks. Success would depend on agile supply chain systems and better forecasting for inventory and delivery. Technology would be a key driver towards achieving this. Companies are increasingly moving to last-mile solutions and crowdsourced delivery agents.
Amidst the human tragedy in Ukraine that is disheartening, the crisis has compelled the shifting of traditional trade routes. For instance, UAE's food retailers have opted for alternate sourcing from destinations like India, Pakistan, and Australia.
Changes and uncertain times always bring to us not just risks but a platter of opportunities.
At CSS, I believe three actions would become our competitive advantage in these uncertain times. Firstly, we must maintain a strong relationship with key customers. Having our feet on the ground, eyes, and ears on the markets, and our hands quick to act. Thus, we proactively shape the future. Secondly, we must foster an organizational drive towards digital fitness. We must be able to innovate, focusing on cost efficiency and asset productivity. Thereby, we drive our strategic goals into our daily and weekly targets.
Finally, the critical factor in driving the above would be our culture. Building a culture of agility and flexibility would be crucial to achieving the first two paradigms. The Culture Conduit by Steph Honami is a practical take on what helps make human connections work at the office and in everyday life. Our culture drives the core of all our interactions. This often dictates how we conduct our business and personal life. Let us build a culture that makes it easier for people to work together across regions and boundaries.
At CSS, I am confident in our team that is moulded to face tomorrow. The future is challenging which makes it interesting, and with the right attitude, we can surely make it a WIN-WIN situation!