Lighthouse - March, 2017.
Congrats Hassan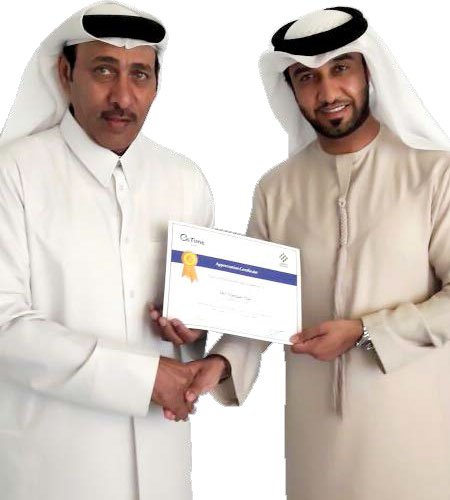 A unique honor reached CSS Group through their Public Relations Officer Hassan Haji. Government Services, TAS-HEEL has awarded Certificate of Appreciation to Hassan Haji for Best Public Relation Manager recently. A veteran in the field of public relations and liaison activities within the UAE Hassan Haji Ghuloom Haji is working with CSS Group since 2002. Hassan is instrumental in handling the Visa formalities and statutory activities of the company and its staff members. "It is a great honor to have this appreciation from Tas-heel. Public Relation is an activity where you have to be pleasant and pleasing always and I believe that it is a skill rather than a job. CSS has always cared and considered their staff and I am proud to be with CSS Group, all these years," commented Hassan while talking about the honor.
Hassan Haji is a well-known personality in the field of basketball in the UAE. Since 1990 he is an International referee with FIBA (Federation of International Basketball Association) & the UAE Basketball federation. Hassan has controlled 400 games in Asia, Arab & GCC tournaments as a refree which includes Dubai league as well. He was awarded Best referee of UAE for the Dubai league. CSS Group congratulates Hassan Haji on his achievement.