Lighthouse - November, 2016.
CSS at FPS AGM,Yangon


CSS Group representatives attended the recently concluded FPS AGM and conference at Yangon, Myanmar. The meet was organised from the 18th to 21st October 2016.
CSS Group was represented at FPS by Chandrakala (CK), Director, Operations & Ocean Freight and Seshan Janik, Vice President, NVOCC.
FPS Group – one of the largest and longest-established forwarding groups in the world adopted the theme "Strengthen Network with Synergy" for this year's meet. The four day event comprised of conference, one on one meeting & networking sessions. The most interesting programme as per the delegates attended was the Shwedagon Pagoda Visit and the Yangon Port visit organised on the last day of the event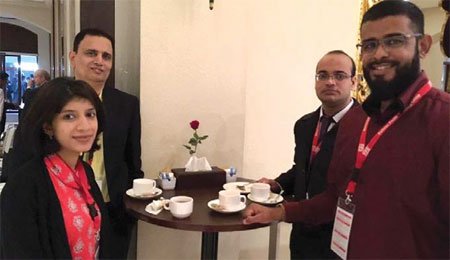 "In a very uncertain global economic scenario we face, it's extremely important to have regular overhauling of your contacts to keep the business lively and aggressive. CSS Group has always utilised the opportunity of interacting at the FPS, from day one onwards and we have found it very useful" mentioned Chandrakala (CK).
CSS Group has always seen FPS meetings as a wonderful opportunity to interact with industry fraternity and had never missed the attendance. FPS networking has always proved to be highly productive over the years of CSS operations.
"Networking at the FPS AGM and conference always provides an opportunity to meet new members from some of the regions where we do think about testing our fortune in the future also brushing up our existing relationships happens in such forums  and hence CSS finds it very fruitful to be at this gathering" commented Seshan Janik.