Lighthouse - May, 2014.
CSS Attended Intermodal 2014 in Brazil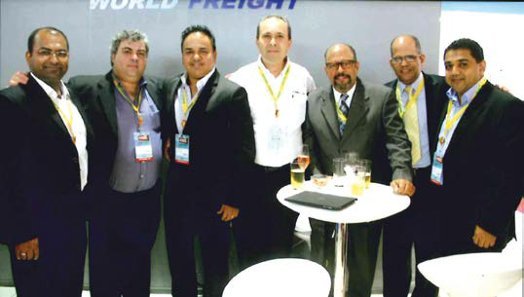 The 20th edition of Intermodal South America which is the 2nd largest event in the world of Logistics, Cargo Transportation and Foreign Trade took place in São Paulo Brazil, Transamérica Expo Center from April 1st to 3rd, 2014.
"Exhibitions such as Intermodal create an excellent platform for logistics companies to showcase their first class products and service offerings to an international audience. Intermodal allows CSS Group to network, nurture and create business relationships with associates from all continents, in one single arena. This allows an open discussion into latest trends and exciting opportunities that are opening up within our fast paced industry," said Siby Kurian, Senior General Manager Sales & Marketing, who represented CSS Group at the exhibition.
Intermodal displayed over 600 exhibitors from all over the world presenting new products, the latest equipment and technology innovation and a vast conference program, which provided a unique opportunity and experience for more than 50,000 professionals.