Lighthouse - May, 2015.
CSS Attends Intermodal
THE INTERNATIONAL EXHIBITION FOR LOGISTICS, CARGO TRANSPORT AND INTERNATIONAL TRADE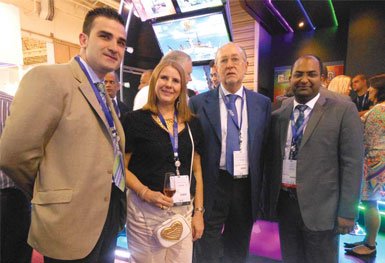 CSS Group represented by Siby C Kurian, Senior General Manager for Sales & Marketing, attended the Intermodal Exhibition and conference this year which happened from 7-9 April, 2015.
More than 48,000 qualified professionals from logistics, cargo transportation and foreign trade industries gathered in Sao Paulo for the most comprehensive event in Latin America. The venue of the Trade Show, Fair and Exhibition was the Transamerica Expo Center.
"Exhibitions such as Intermodal provide the perfect platform for any logistics company to showcase their products and service offerings to an international audience. Here we get the opportunity to network and share ideas with professionals from across the globe which is a great advantage for a growing company like CSS" mentioned Siby.
Latin America is one of the fastest growing regions for the logistics, cargo transportation and foreign trade industry worldwide. Brazil alone accounts for more than 350 billion dollars of the region logistics revenue and more than doubled its activities during the last decade.